If there is any theme to our most-read stories of 2022, it's this: People are seeking inspiration, perhaps now more than ever.
For the second year in a row, our top story of 2022 was about the best leadership qualities that entrepreneurial women should possess. You also really liked our "Brilliant Business Ideas" roundup, and of course, any list of "best books to read, right now." We're particularly pleased that you liked our inclusive listicles of motivational quotes from Latinx and LGBTQ entrepreneurs.
Here are the most-read stories on The Story Exchange in 2022.
1
4 Leadership Qualities Business Owners Should Strive For in 2022
Having a growth mindset and committing to execution are qualities of a great leader.
There is a common denominator every small business owner has in common. It's the livelihood of the business. Owners take what started as a glimmer of an idea and turn it into a solution that helps address everyday problems.
READ MORE
2
12 Brilliant Business Ideas from Women Entrepreneurs
Presenting: The Story Exchange's first-ever list celebrating innovative startup ideas from women-led companies.
We wanted to hear from all the women out there who were struck by inspiration – and maybe necessity – to pour their blood, sweat and tears into a nugget of an idea that could become The Next Big Thing.
READ MORE
3
7 Motivational Quotes from Awesome Latinx Entrepreneurs
Need a boost? For Hispanic Heritage Month, we're sharing inspirational words from successful entrepreneurs in this 2 million-strong community.
National Hispanic Heritage Month honors people with roots to Latin America and Spain who have helped the U.S. flourish – quite literally, in the case of Latina entrepreneurs.
READ MORE
4
Escape to the Beach (or Anywhere, Really) with These Women-Centric Summer Reads
From a new memoir by Viola Davis to a novel about dating from humor writer Sloane Crosley, these books should have you covered. 
We all need an escape, so let these new summer reads transport you somewhere … far away from our current reality.
READ MORE
5
6 Motivational Quotes From Awesome LGBTQ Entrepreneurs
For LGBTQ Pride Month, we shared words of wisdom from successful entrepreneurs in this 1.4 million-strong community.
Pride Month is held each year to mark the 1969 Stonewall riots and the beginning of the movement to end discriminatory laws against the LGBTQ community. The month also commemorates the significant impact that members of the LGBTQ community have had in arts, culture, society and of course, business.
READ MORE
6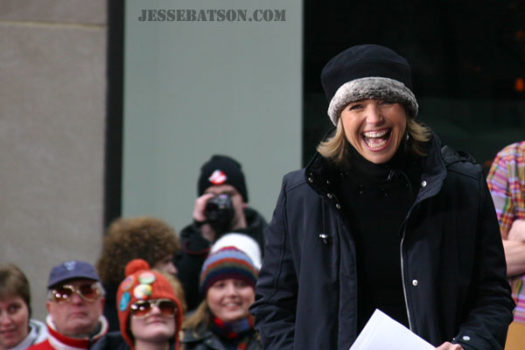 6 Motivational Quotes from Influential Breast Cancer Survivors
To mark Breast Cancer Awareness Month, we shared influential survivors' wise words.
Katie Couric, celebrated journalist and founder of Katie Couric Media, shared on Sept. 28 that she had been fighting breast cancer since a diagnosis in June. And her announcement came less than 2 months after the death of singer and breast cancer awareness activist Olivia Newton-John.
READ MORE
7
L'Oreal Paris USA is Helping Women Artists Get In On the NFT Boom
For the most part, it's been men making money in this emerging digital industry. The cosmetics giant wants to change that. (We'll also explain what an NFT is.)
L'Oreal Paris USA wants to give a big boost to women artists in the NFT market. The cosmetics giant recently announced an auction of NFT digital works crafted by five online creators — Amber Vittoria, Arina BB, Hueman, Lili Tae and Puks.
READ MORE
8
Gwyneth Paltrow, Cameron Diaz and Drew Barrymore Just Invested in a Menopause Startup
It's about time. Some powerful ladies are making the marketplace care about women's health care.
A group of celebrity investors —  Gwyneth Paltrow, Cameron Diaz and Drew Barrymore — have invested in telehealth startup Evernow, which focuses on relieving menopausal symptoms. 
READ MORE
9
8 Great Shows and Films Featuring Strong Women to Scope Out in 2022
Your New Year's resolution: Watch something you'll truly enjoy.
We've pulled together a list of recent movies and television shows that have brought us some joy and laughter, and that can easily be found online for your viewing pleasure. Scroll on to read about some of our staff favorites – all of which, of course, feature dynamic, complex women characters.
READ MORE
10
3 Ways Business Owners Can Stay Optimistic as Pandemic Drags On
Here are some simple strategies for getting back your upbeat mind frame.
It's unquestionable that small business owners are natural optimists who, as Winston Churchill said, "see the opportunity in every difficulty." Why else would they risk everything—their money, their time, their ego—to start and run a business?
READ MORE

Credit: Source link