Bloomington- 
IU Women's Basketball "Finished the Business"
After a pair of games in Las Vegas over the Thanksgiving holiday weekend, the #6 Indiana Women's Basketball team returned to Assembly Hall on Thursday to face #5 North Carolina on Thursday evening. The match-up came less than 24 hours after the IU and UNC men's teams squared off in the same building, with Indiana winning 77-65.
Indiana head coach Teri Moren opened her post-game press conference by saying, "We finished the business. Our men started it last night, and then we felt like we had a responsibility to finish off the Tar Heels tonight." And finish off they did, with an 87-63 thumping of UNC. The win is even more impressive, considering that the Hoosiers did it with All-American guard Grace Berger on the bench after being injured during the first game of the Las Vegas trip. Senior Mackenzie Holmes summed it up. "We did this for Grace. We played for her and our state."
After tip-off, North Carolina jumped out to a 7-0 lead in the first couple of minutes as the Hoosiers seemed to survey the Tar Heels. Once Indiana got their first basket, the game changed quickly. Indiana secured the lead at the 2:40 mark, the only lead change of the entire game and the Hoosiers finished the 1st quarter leading 27-21, hitting 5/5 from behind the 3-point line. The momentum continued throughout the 2nd quarter, with IU outscoring UNC 22-12 to take a 49-33 lead at the half, leaving the Tar Heels reeling. The 3rd quarter was pretty evenly played overall, with Indiana outscoring them 23-20, but North Carolina could not keep up with Indiana. The last quarter was more of the same, with IU adding 15 more points to UNC's 10. The 87-63 final score concluded the sweep of the Tar Heels basketball programs. The rowdy 6,000 IU fans gave the Hoosiers a roaring standing ovation at the end of the game, and after singing the alma mater, Holmes shouted up to the student section, "Thank you guys so much!"
Indiana had four players in double figures, with 49 of the 87 points coming from Mackenzie Holme's game-high 25 points. Junior Sydney Parrish was close behind with 24 points of her own, which is her highest point total since joining the Hoosiers.
The 6th ranked squad moved to 8-0 and will get right back to work as the Big 10 season opens on Sunday afternoon, as IU hosts Illinois for a 2 pm tip-off.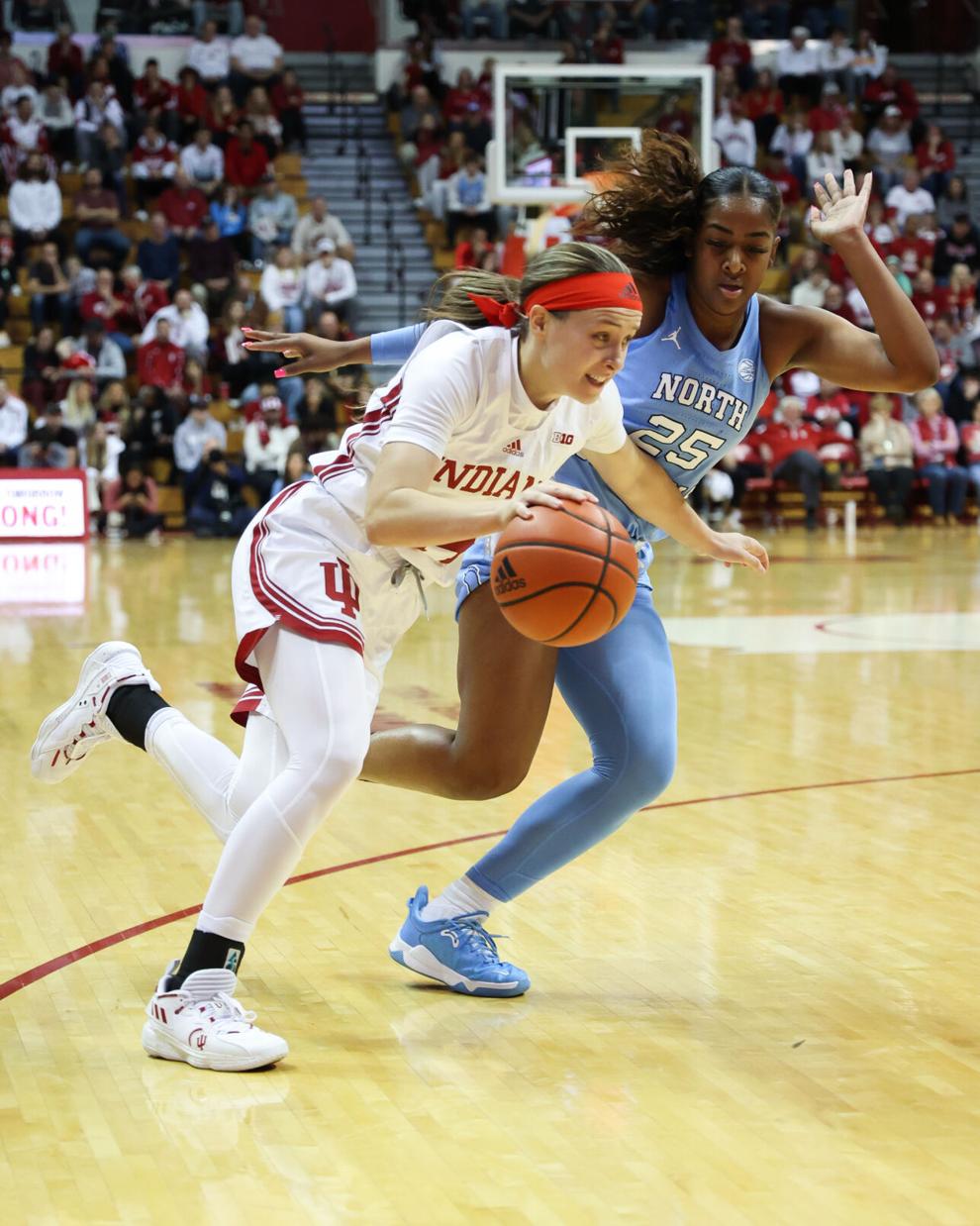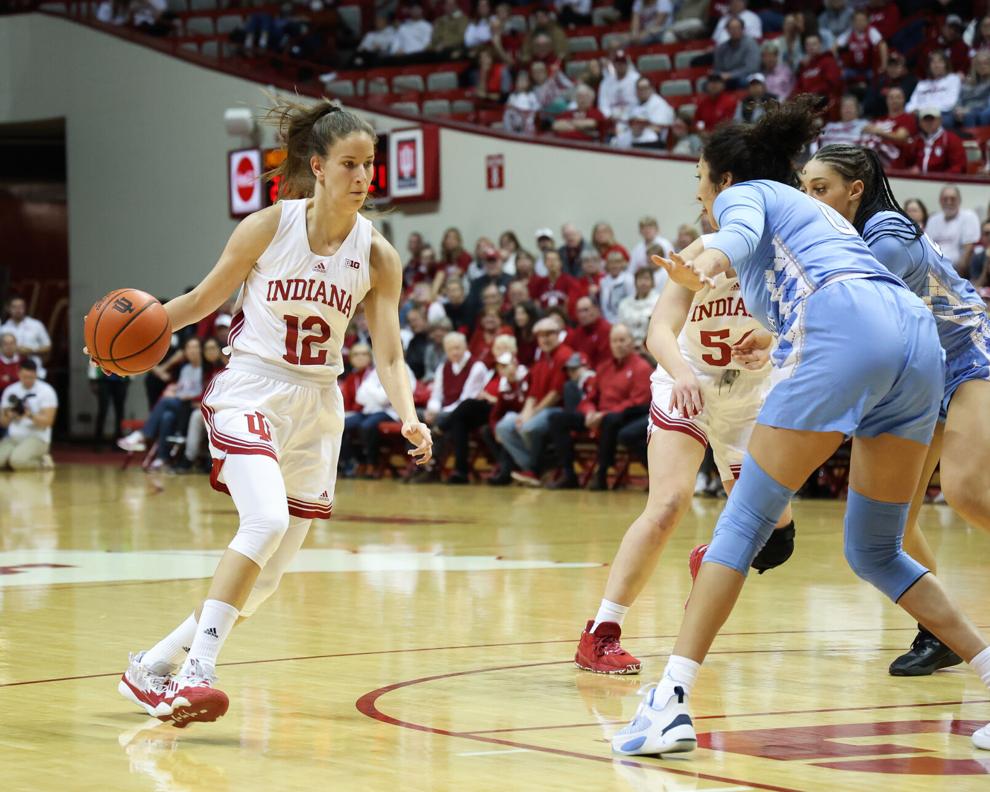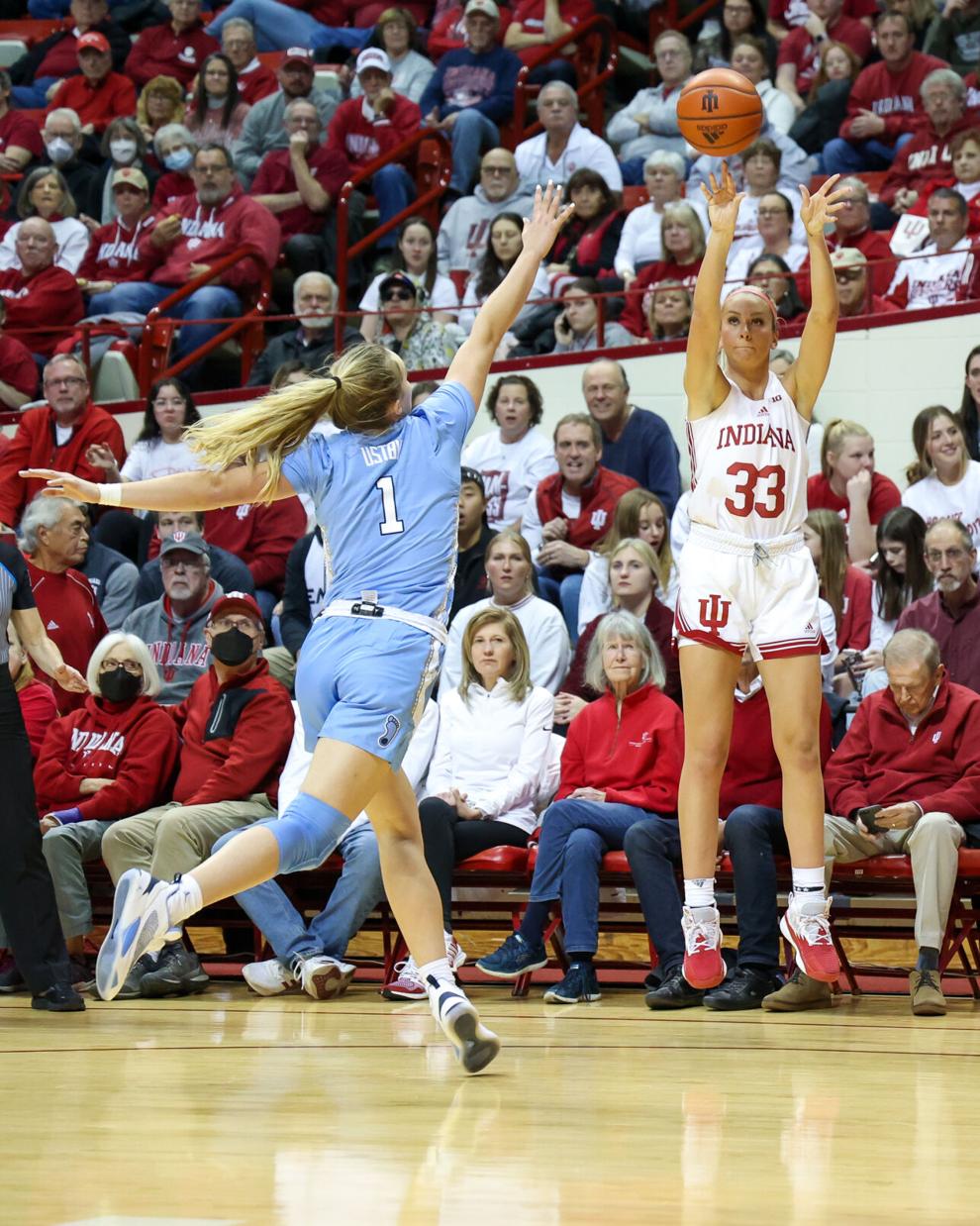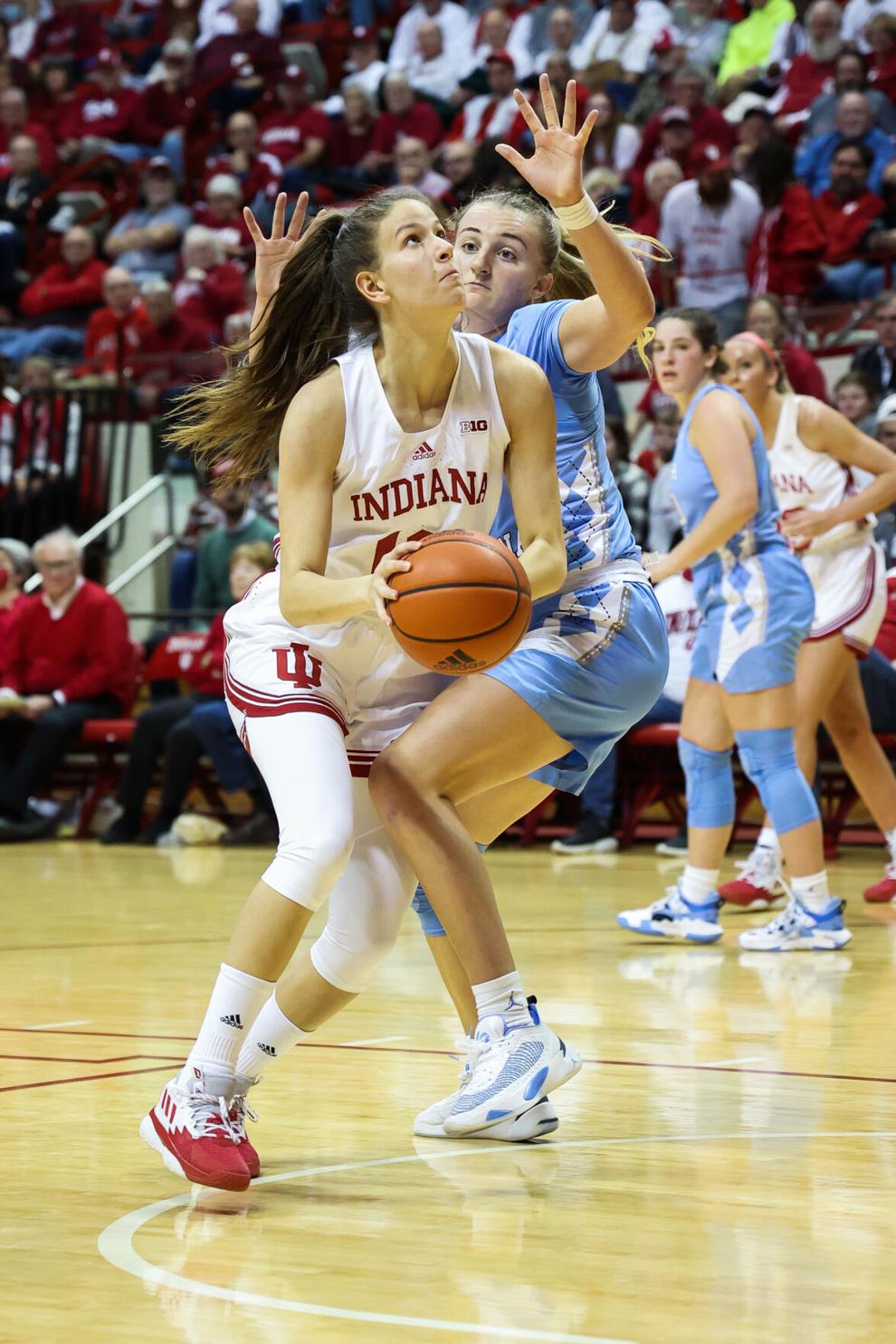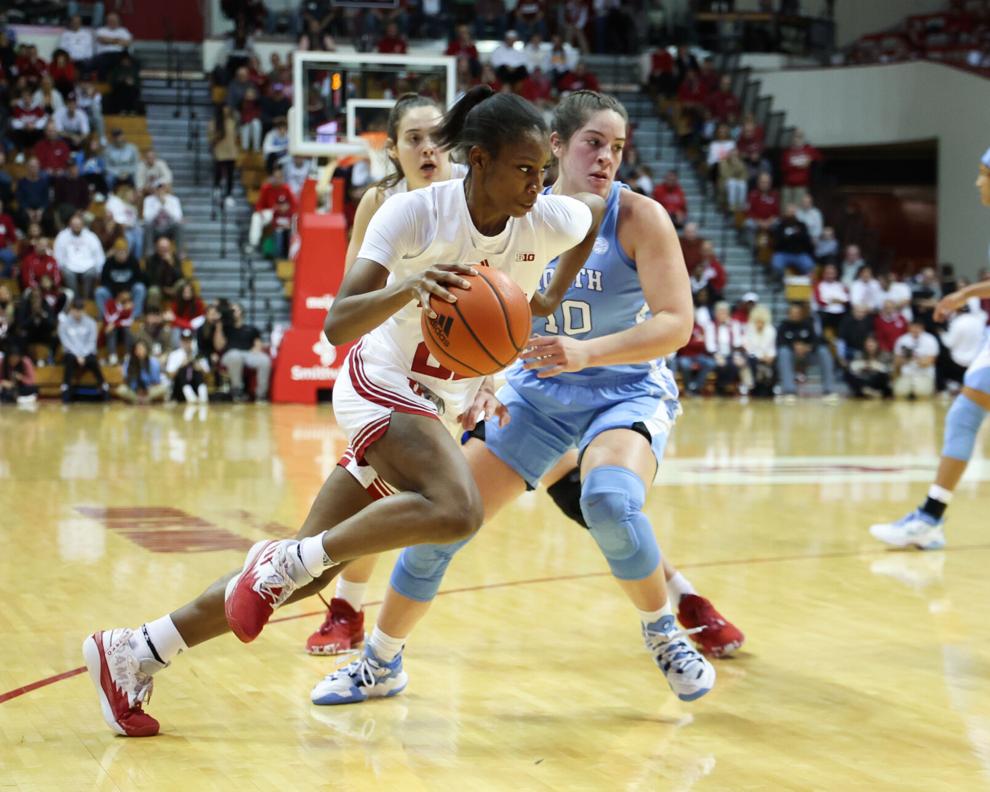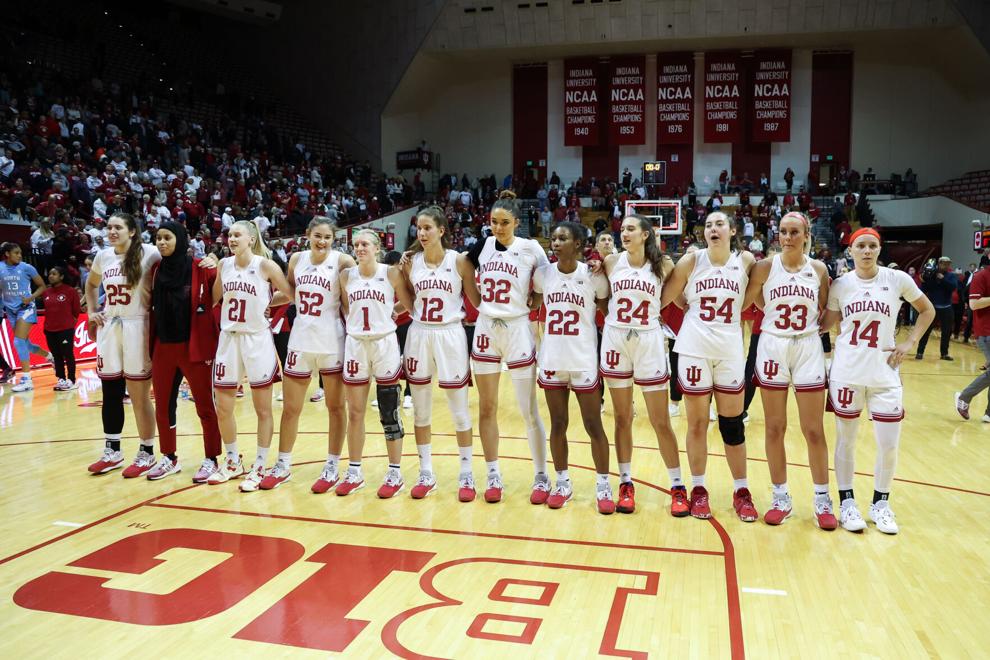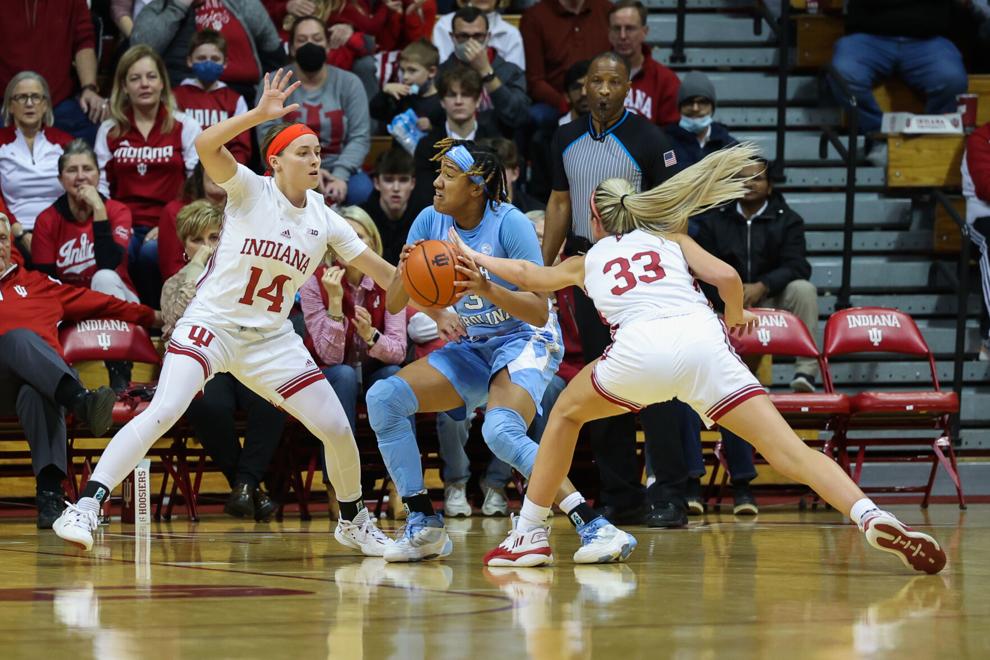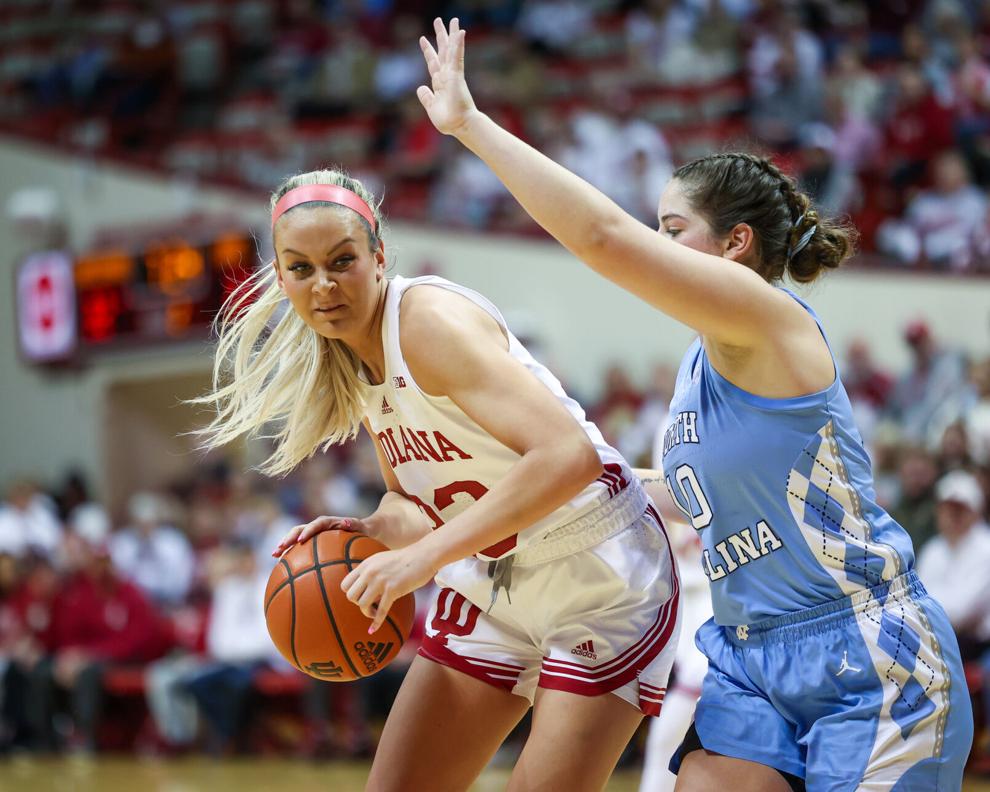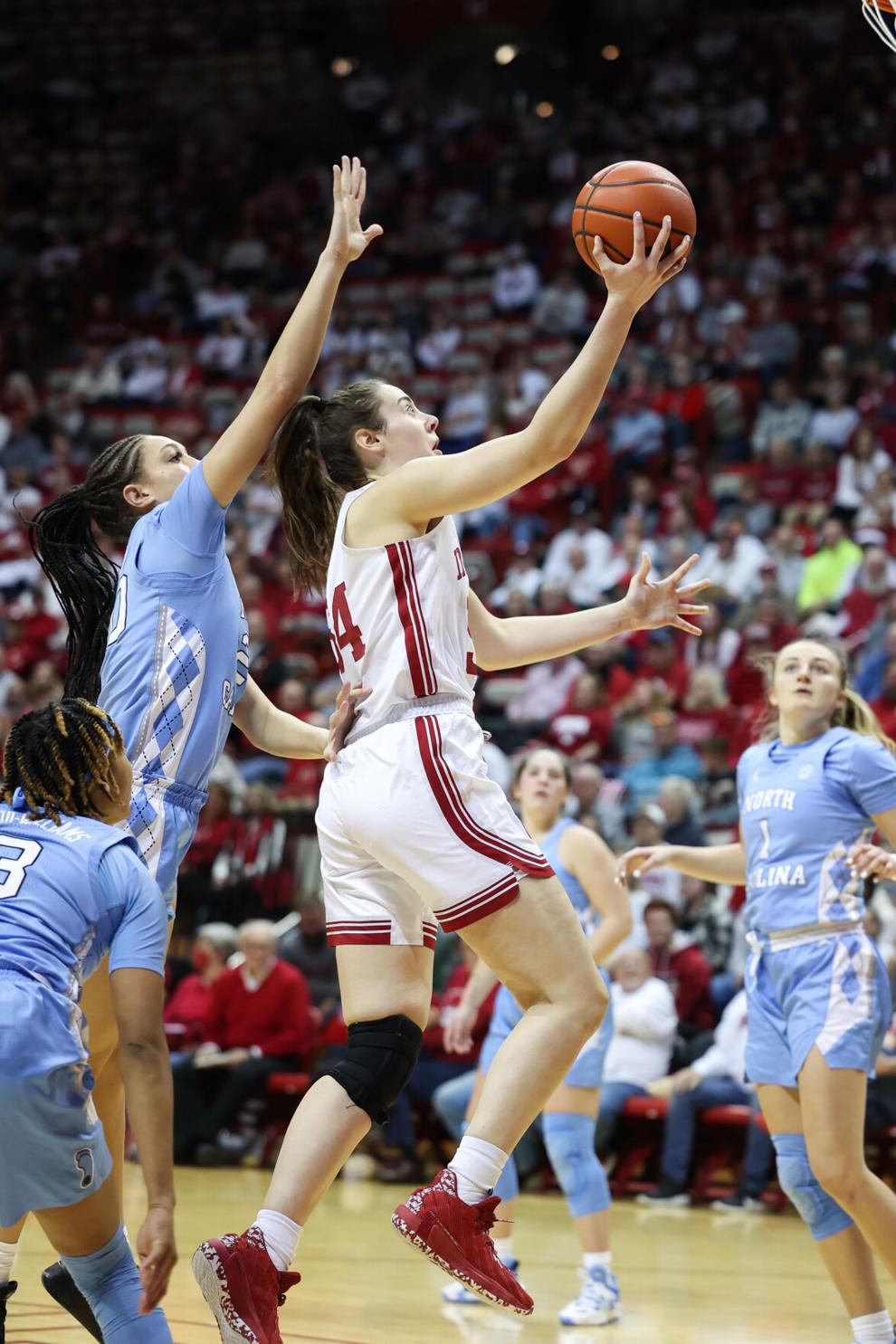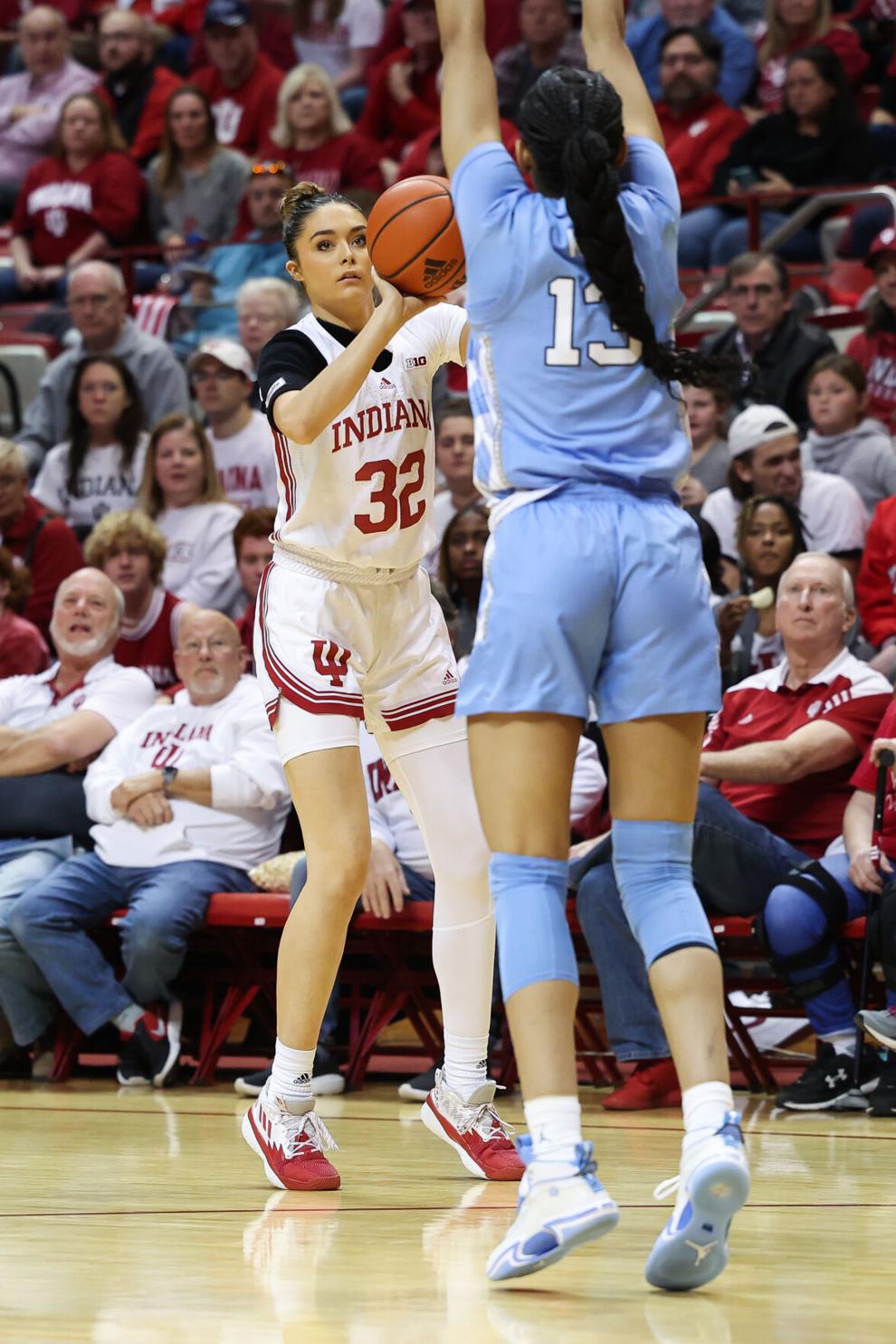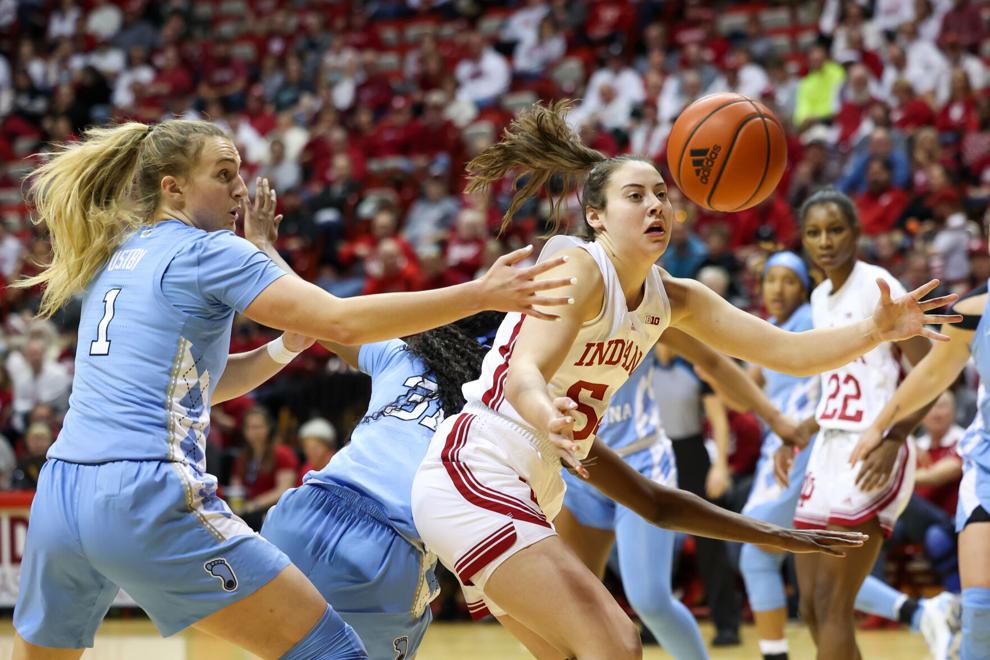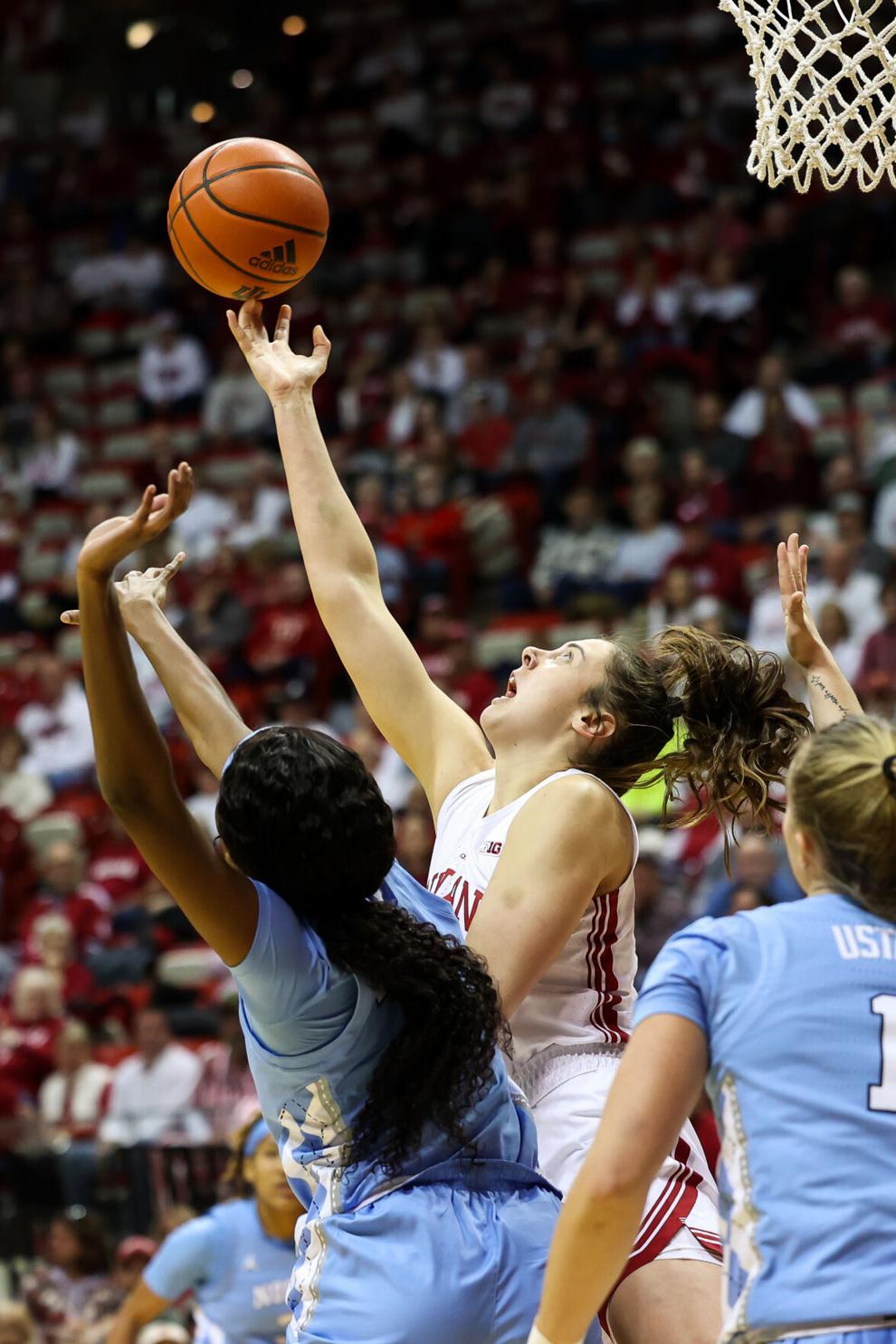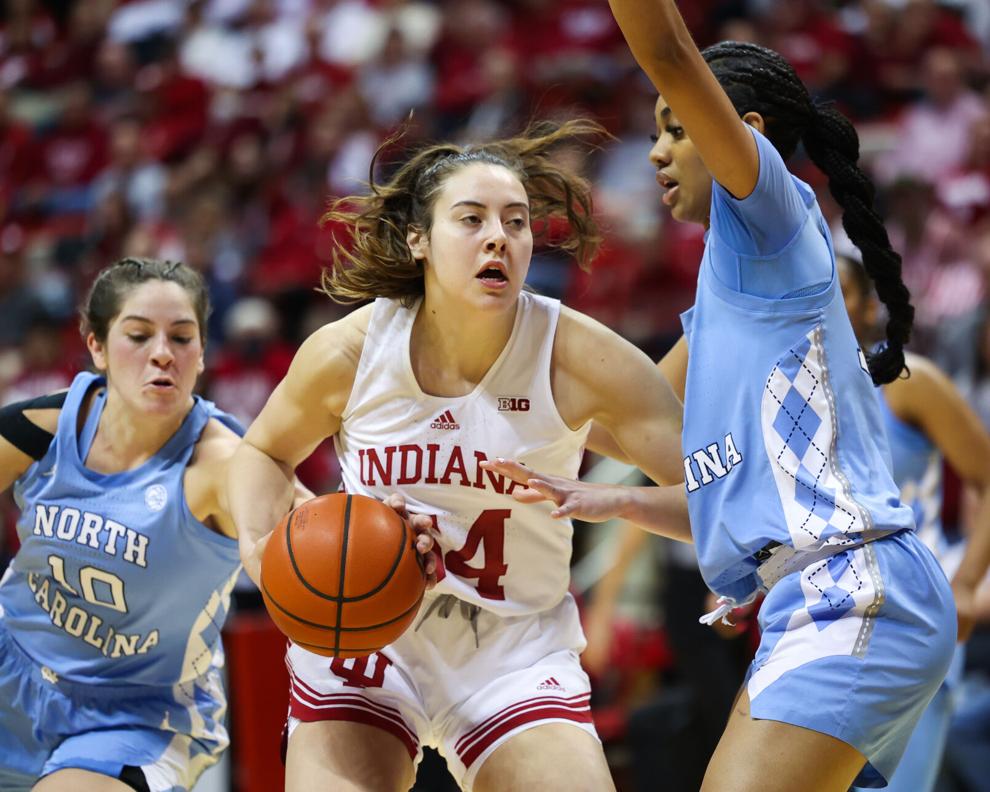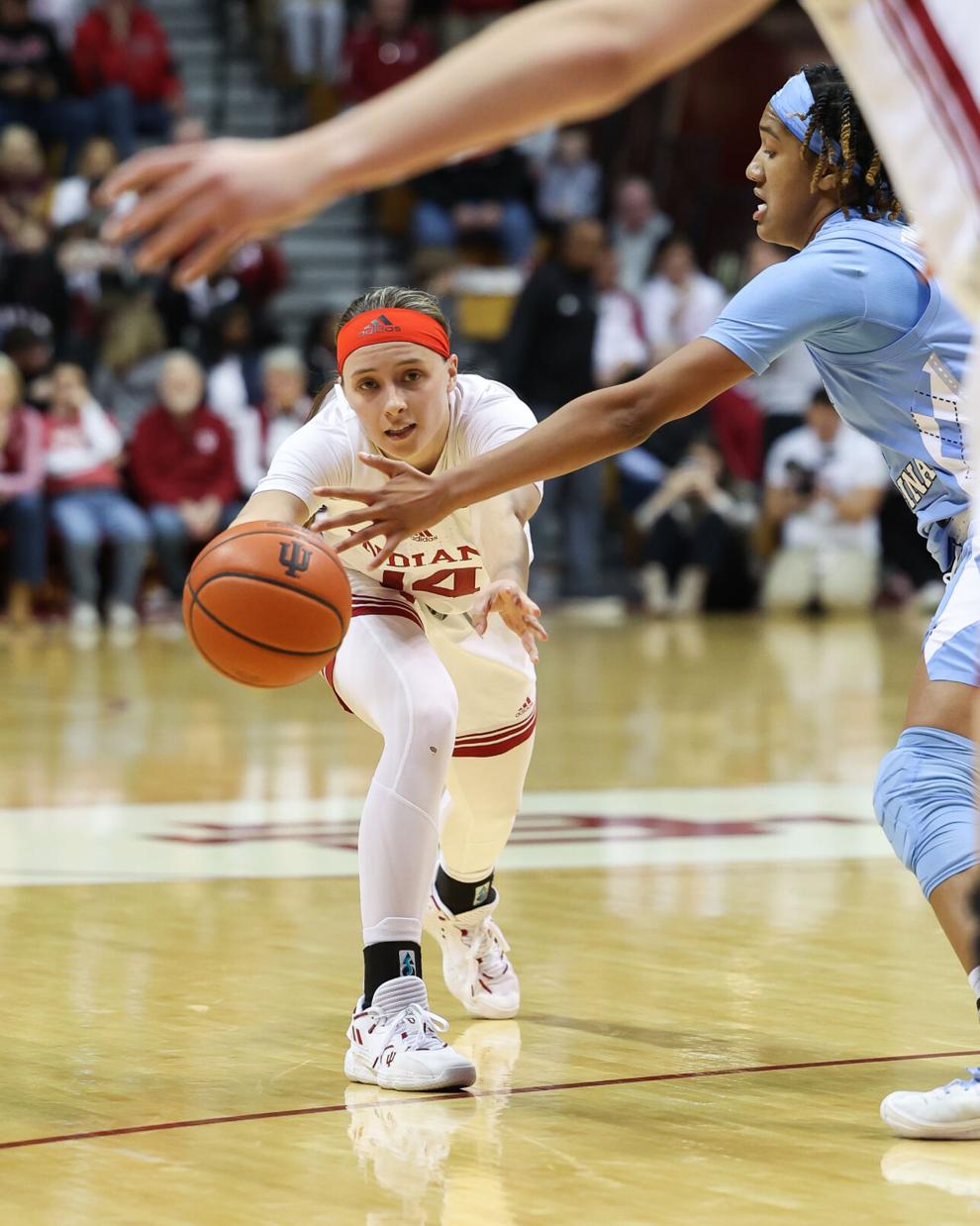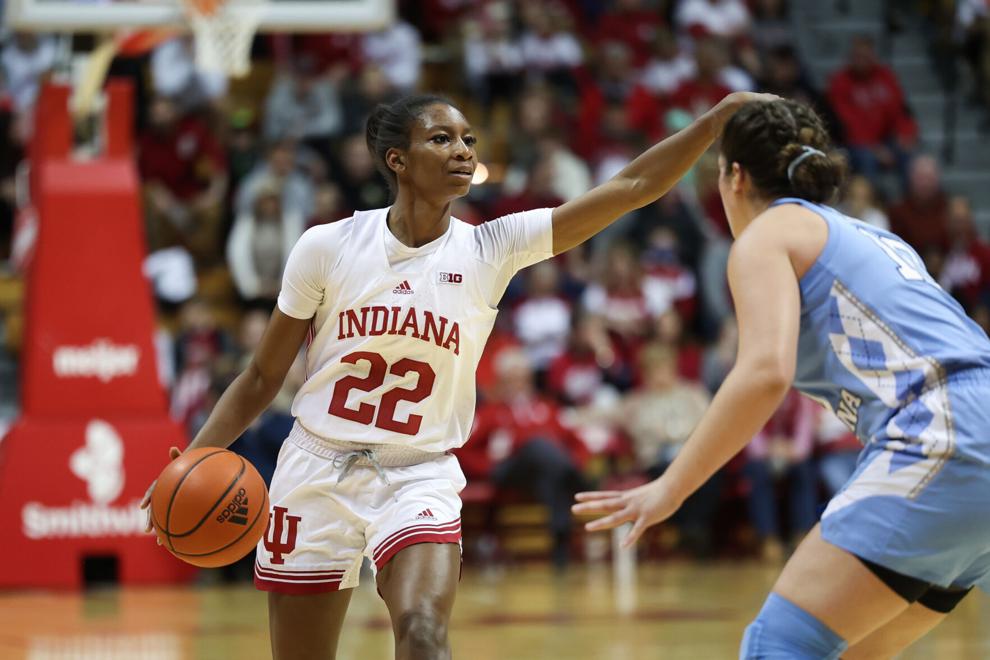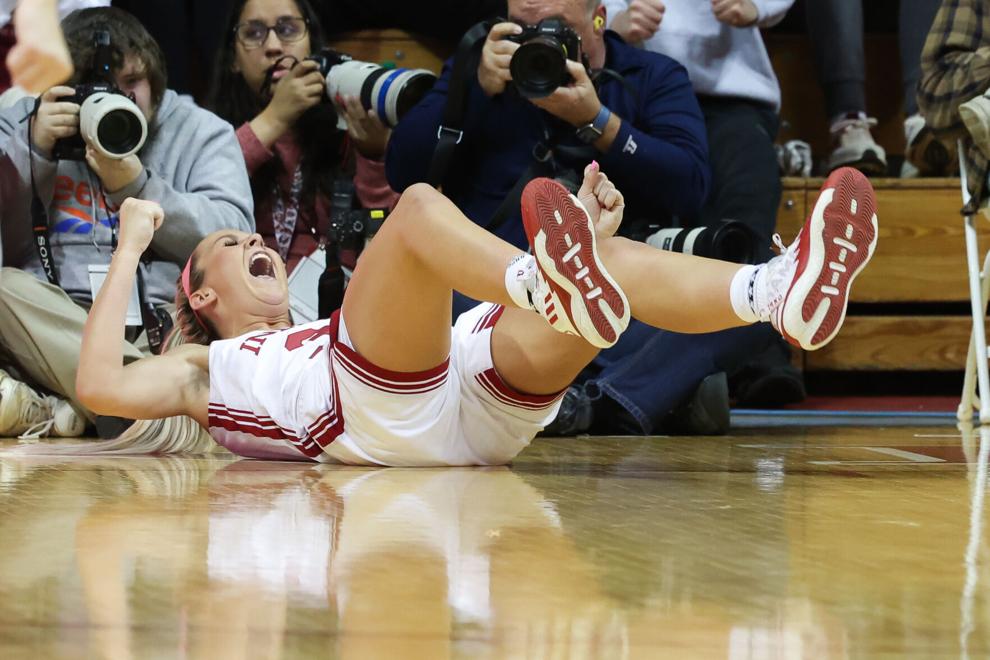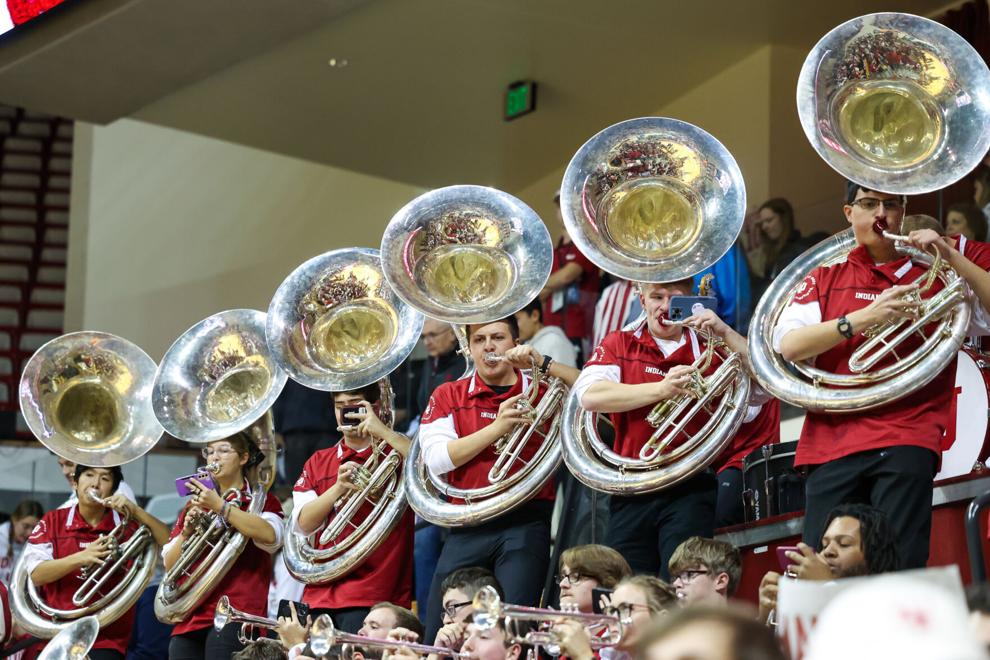 Credit: Source link