Come to lunch with Palas Jewellery owner Anna Dimond and her group of business-savvy women who know how to work and play hard.
You really have to concentrate to keep up with the conversation among today's guests. One minute, they're discussing flexible working agreements and the next, they're on to the pitfalls of Adelaide's dating scene.
Sitting around Anna Dimond's dining table, these women are bonded by their professional prowess. The chatter veers back and forth between business and pleasure and it's enlightening and entertaining all at once.
Anna, founder of Palas Jewellery, has invited a group of friends to her chic Norwood home for lunch and one of the business leaders' regular catch ups.
For Anna, the focus is always on style. So, when it comes to food, she likes to keep it simple, elegant and fuss-free. Today's offerings come in the form of share plates that are fresh and delicious. There are oysters with tarama and caviar, as well as natural oysters with a squeeze of lemon. Salmon sashimi is served with wasabi and tamari.
The fresh, colourful salads require almost no effort – fig, Persian goat's cheese and rocket, and layers of tomato, bocconcini and basil. To go with those, there are lamb shanks with couscous, Thai lemongrass chicken balls and porcini mushroom risotto.
The savoury grazing plates are cleared to make way for dessert, care of guest Kelly Baker Jamieson, founder and managing director of Edible Blooms.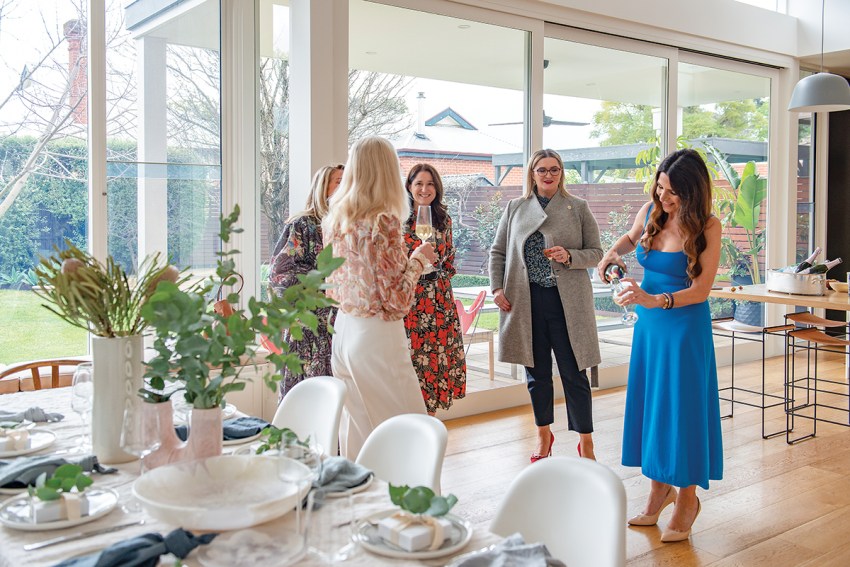 The overflowing platters of chocolate-dipped strawberries, Kakadu plum donuts, and other chocolate-enrobed sweets are testament to how giving this group of women are to each other.
In their glasses are creations from Hugh Hamilton Wines, which guest and CEO of the label Mary Hamilton has brought along. Also invited today is My Budget founder Tammy Barton, co-founder of Praktis Allied Health and Site Med Nicole Nott, and Bespoke HR Managing Director Paulette Kolarz.
The table is beautifully set with Marimekko dining ware, as well as Dinosaur Designs plates, bowls and vases, and foliage from Adelaide Flower House.
Each guest has a lovingly-wrapped white box in their place, containing a piece from Palas Jewellery. They open them, and each bracelet matches their outfits serendipitously. Anna has an uncanny eye for all things aesthetic.
Her friends agree about Anna's formidable ability to walk through business and life with positivity. Paulette notes the challenges that Anna has encountered, and how heroically she has managed them.
"She's our guru for how to live life and do it with a smile," Paulette says.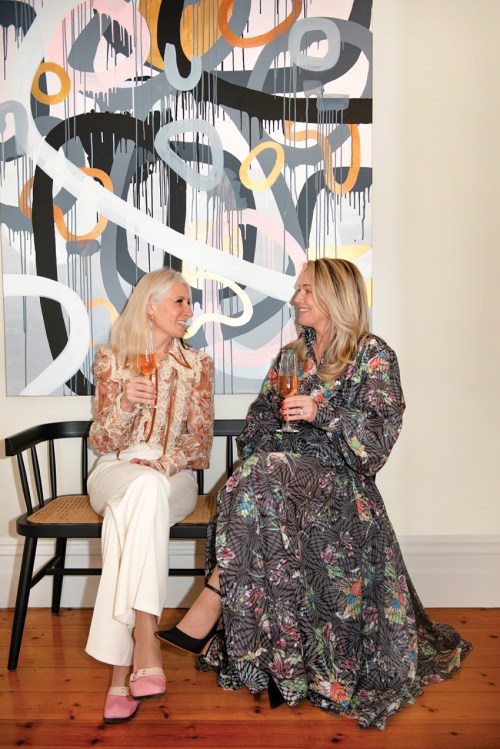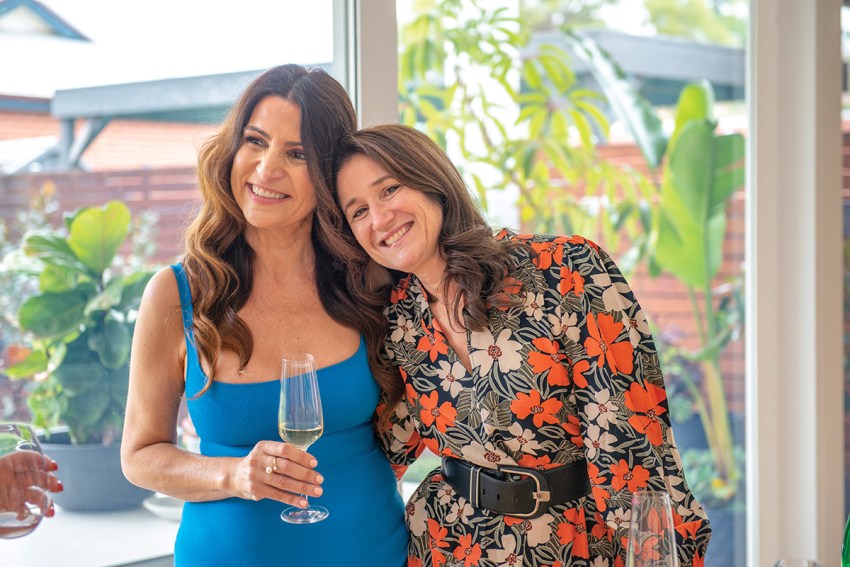 "I've never once in my friendship with her heard Anna say something bad about another person.
"We talk about work/life balance and she absolutely nails it because she works hard, she's a great mum and she has so much fun – and she does it seemingly effortlessly."
Palas Jewellery is now thriving, with agents interstate and a small team here in Adelaide, but there were bumps along the way.
Anna began working life in graphic design, after moving to Melbourne from South Australia.
The firm she was working for handled accounts in fashion and publishing and Anna was having a great time, but she found herself examining the business's structure.
"I was so blown away by how big this business was," Anna says.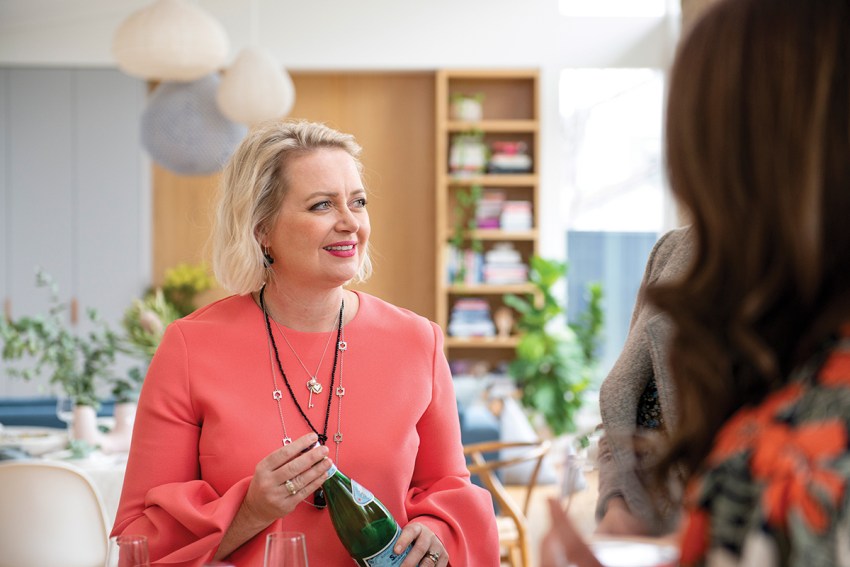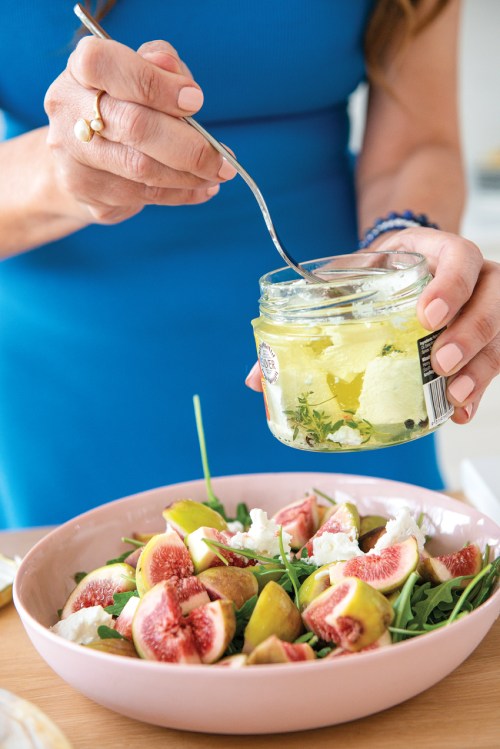 "It was growing exponentially, but I could see they were losing money in areas because there weren't proper systems in place."
She was quickly bitten by the business bug and stayed back several nights one week to put together a business plan for her boss, detailing where the lack of systems was costing the company.
"He was awesome but I don't think he was that interested. I thought, 'Actually, I probably need to work for myself,' because I was really interested in the way business runs."
Although she was working in graphic design, Anna didn't count herself as a creative. "My creativity is in business systems," she says.
That's where her sister Eran came in. The pair had been working as buyers and merchandisers for retail stores and, while looking for jewellery, they discovered a gap in the market between costume and fine jewellery.
Eran has also started an art school so, with her creativity and Anna's passion for business, they decided to design and create their own jewellery.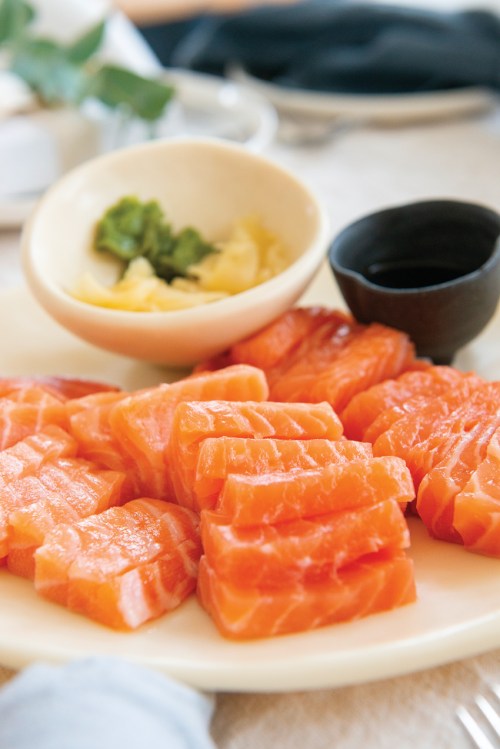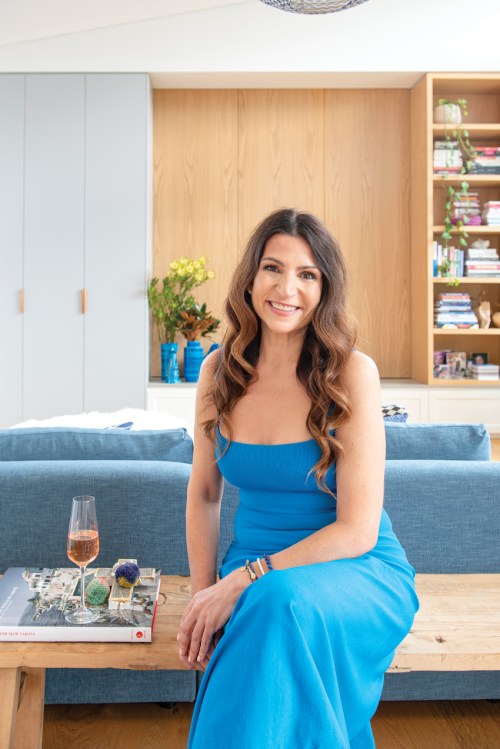 "We got a loan, worked in separate jobs for three years, built the brand and then launched it at a trade fair," Anna says. It took the pair a year to get their first collection together and they launched with no customers and about 30 designs.
"I think we got 30 or 40 stockists at that first show and the next year we got David Jones and expanded overseas to Selfridges and it just grew."
When the business had been running for about a decade, they had taken out a loan to expand more overseas, and it hadn't worked out. They found themselves in debt.
Then, devastatingly, Eran died suddenly of an aneurism, aged just 34.
"She was awesome; a really fun, vibrant, gorgeous, effervescent person," Anna remembers.
"She was one of those bright sparks – they're always the ones to go first."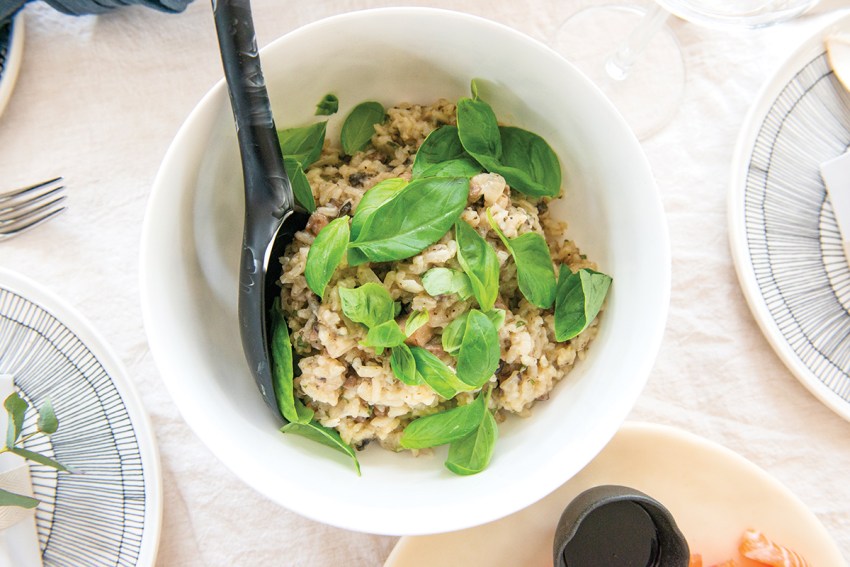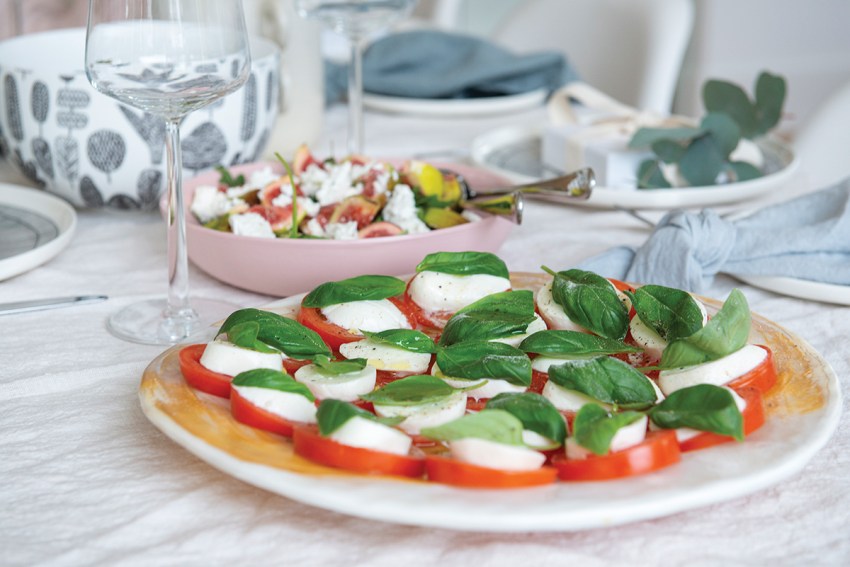 At the time, Anna had a five-year-old daughter, was pregnant with another little girl and was the sole breadwinner.
"I really just wanted to run away. I was grieving her very sudden loss but I had to stay because I had debt. I didn't have a back-up. I remember sitting in the office thinking I couldn't go anywhere so I just had to make it work."
She pulled the whole business apart and stripped it back to just her and a bookkeeper who came in once every couple of weeks. Her goal was to remove all debt then grow the business back up again.
"I don't ever want to be in the position again where life throws you a massive curveball and you're stuck in something because you've got debt."
With Eran, the brand's main designer, now gone, it was up to Anna to get creative herself.
"I couldn't design like Eran and silver prices were escalating, so that's when I started using brass, bronze and sterling silver in smaller amounts."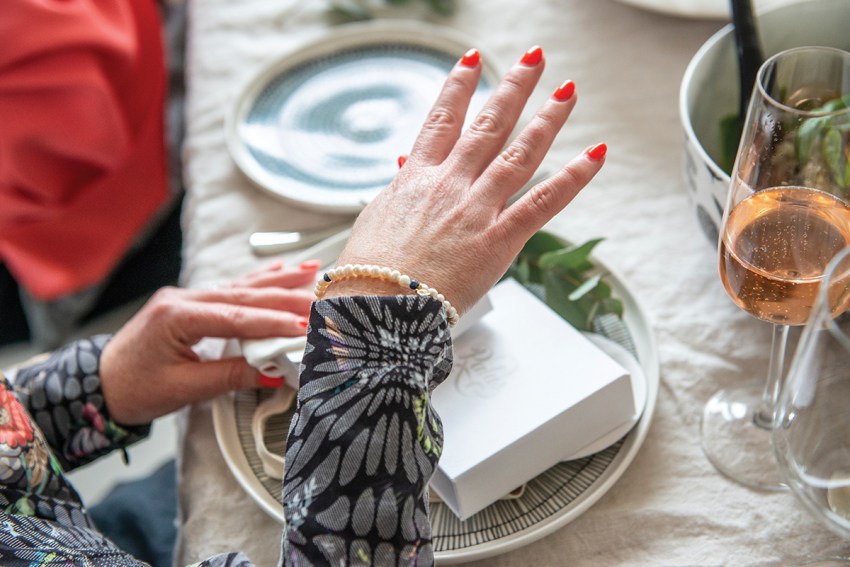 Anna's test range featured pieces that held charms with encouraging words – the very same words that were getting her though her own grief.
"I'd write them on Post Its and stick them on my computer or on my mirror and I thought it might be nice to wear these things," she says.
"I thought, 'I'm going to launch this and people are either going to think it's totally hippy crazy and no one will order it, or they'll like it' – and they liked it."
Anna was able to begin employing again and the business grew. In 2000 she won the Telstra Business Women's Award for Young Business Woman of the Year in SA.
It was through the alumni network that she met the women who sit around her table today. Gradually, the women found their own group within the network and they meet regularly, enjoying good food and wine, helpful business advice and vital friendship.
Nicole says the group is balanced well, with each person bringing their own expertise and personality traits.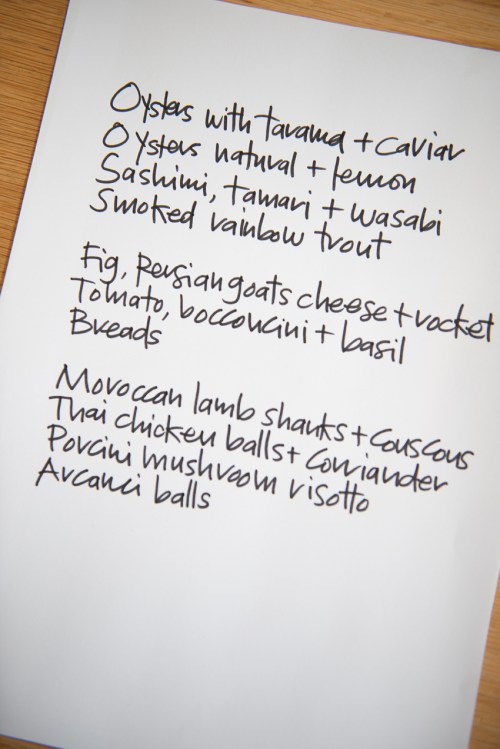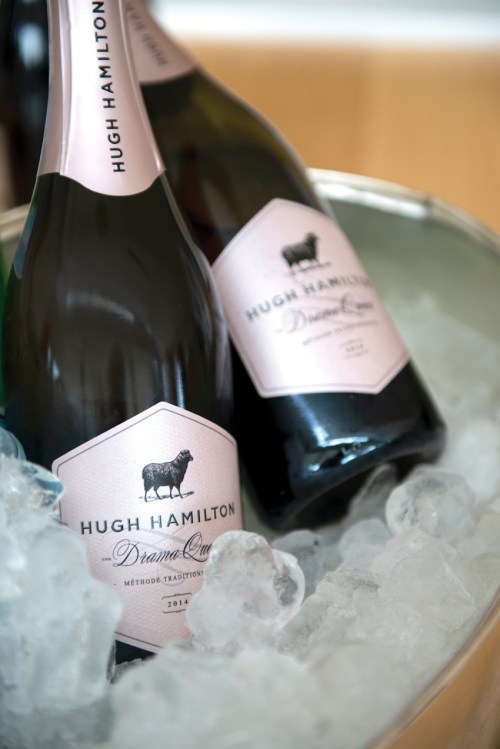 "If you think about the brains trust around that table and the value of the businesses – it's multi-millions around the table – if you were paying for this advice, it would be so valuable," Nicole says.
"I know I could call these women at 1am if I was having a really hard time and someone would be there. Everyone's got their separate networks and connections because we're all quite different people, but the generosity of spirit is massive."
When it comes to HR advice, Paulette is the go-to, often referred to as the "people doctor".
Paulette recalls her unconventional road to success as dessert hits the table. She says she wasn't a typical private school student, with her Polish-Ukrainian background and single mother dropping her off in a battered car among the luxury vehicles.
"One day mum broke down on the way to pick me up and a gentleman stopped to help her. She said, 'Don't worry about the car, come and pick up my daughter.'
"So, this Mercedes drives up with my mum in the passenger seat in her dressing gown."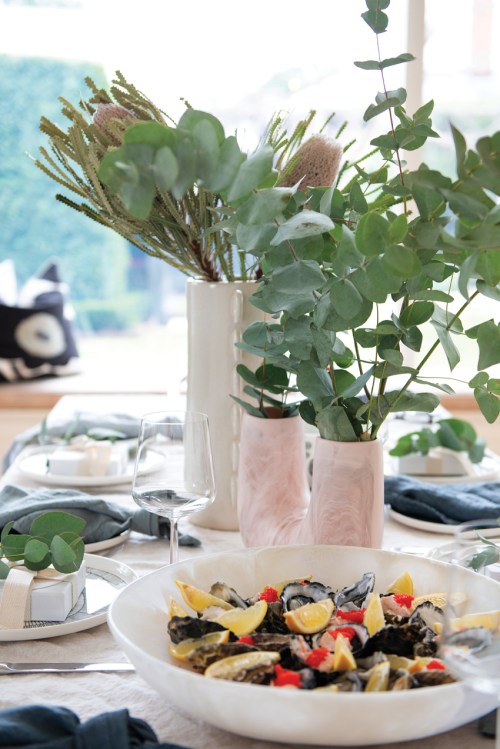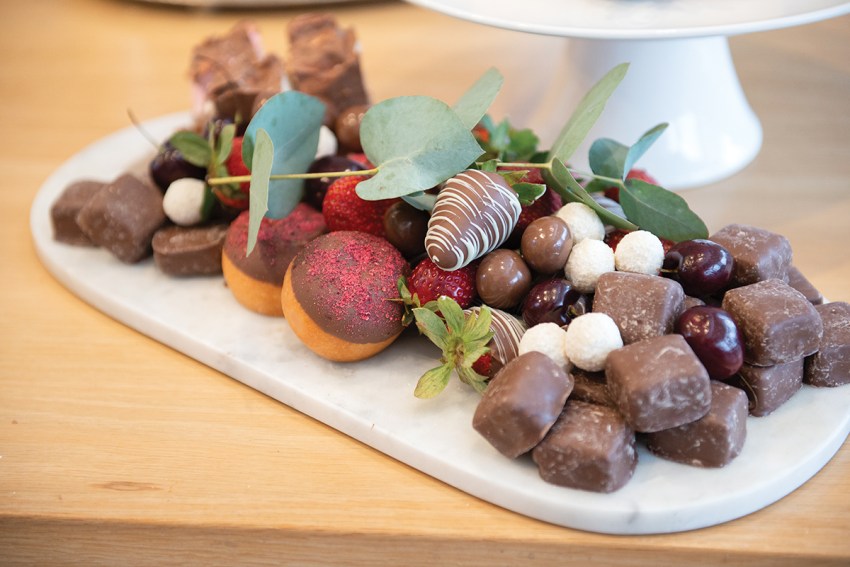 The kind gentleman was Stratos Pouras, owner of the Golden Cleaver. Paulette went to thank him in the restaurant and he told her, "Don't thank me, pull on an apron".
Paulette worked there for years, eventually transitioning to a company that later went into receivership, which she then bought.
But Stratos still kept in touch. "I'd just won the Telstra Business Women Award and he called me and said they were short staffed, so I went in and waited tables."
Over glasses of a Hugh Hamilton Wines Loose Lips III, Mary and Tammy chat about everything from sitting on boards, to the future of the city and the work ethic of the next generation. It's Mary who sums up the feel of the group perfectly.
"It's quite lonely being in business when you're the person who's in charge," she says.
"This group is really lovely because there's a sense that there is someone else in the same boat as you."
This article first appeared in the September 2022 issue of SALIFE magazine.

Credit: Source link