Sign up for our daily newsletter here
Drop in a question of your very own BY CLICKING HERE or by emailing Kathy Reiser at mailbag@news-gazette.com
A little bit of everything in this week's Mailbag: The latest on a long-anticipated bridge upgrade, Champaign Unit 4's use of pandemic-related grant funding, and both good and disappointing news about flights to and from the UI's Willard Airport. Also, a possible workaround for gift cards that don't seem to work in a merchant's payment terminal. And if you've gone to a movie lately and felt a little creeped-out in the parking lot, we'll illuminate you on plans to fix that.
Gift-card redemption workaround
"For the second straight year we received Arby's gift cards as a Christmas gift. They do not work in Champaign-Urbana and surrounding areas. It took over two months last year to solve the technical problems. We called the corporate office, and they will place a case on it. Why do they allow Arby's to sell gift cards if they do not work immediately?"
I asked the Illinois Attorney General's office what they could tell us about any applicable laws covering the redemption of gift cards. Their reply? "The Office of the Attorney General has not received any complaints against Arby's at this time, however we encourage consumers with concerns to file a complaint on our website for potential resolution."
Meantime, the reader who posed the question dropped us another note to say that an Arby's manager was able to manually enter the gift-card number, even though swiping it in the payment terminal didn't work. (Thanks for the tip, reader!)
So if others are having trouble redeeming gift cards they received over the holidays, it may not hurt to try entering the card number manually if swiping the card doesn't work.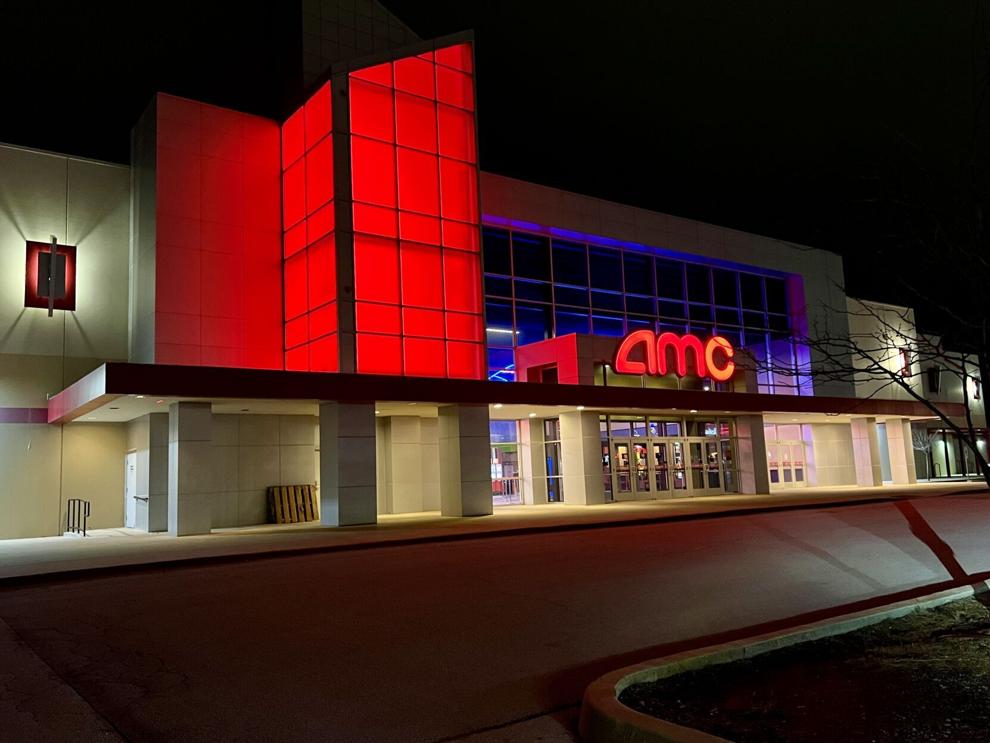 Lack of lighting at AMC Theatres
"Why is the parking lot at the AMC cinemas in Champaign so dark? None of the tall light standards are working and it feels very isolated and creepy at night. Seems the safety of patrons isn't a concern."
The Mailbag has had several inquiries about this, dating to late November. Earlier attempts to find an answer didn't yield one, but we got a response this week from Ryan Noonan at AMC's corporate office. "We are aware, and we have been working to have it resolved. The required parts have been ordered and assuming all goes as planned, they are scheduled to be installed beginning the week of Jan. 16."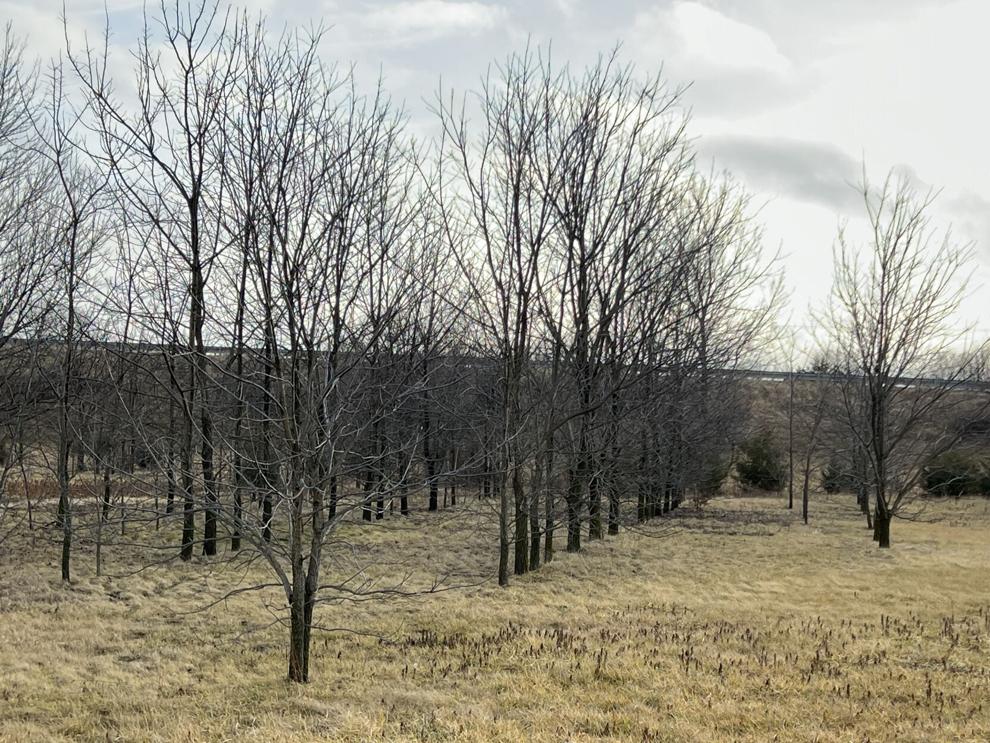 Rows of trees between off-ramp and I-57
"In the northwest section of I-57 exit 229 near Willard Airport — between the southbound off-ramp and the Interstate — there are rows and rows of trees that were planted. Is this State of Illinois property? What can you tell us about this apparently intentional planting? Is it designed to cut mowing costs? Some kind of pilot project or experimental plot?"
IDOT engineer Kensil Garnett says the trees were planted several years ago, "as a mitigation strategy for construction projects. On older construction projects, when we removed trees we replaced them at a 2:1 ratio. These trees were planted as a possible tree nursery that could be dug up later and used in future locations if needed elsewhere."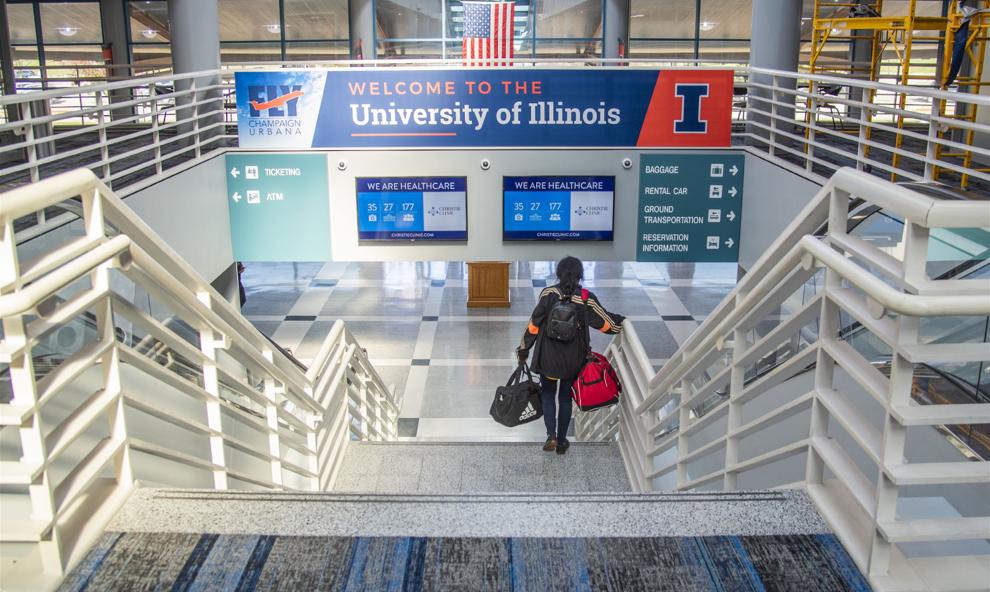 CMI flight schedules and a return to smaller planes
"I just read a story from a national news agency that said American Airlines was canceling service to three more airports: Columbus, Georgia (CSG), Del Rio, Texas (DRT) and Long Beach, California (LGB). The airline cited soft demand and that there were only eight flights per day at each of the three affected airports. How many flights go into/out of Willard (CMI) daily? Is there any risk that American will stop service to Willard?"
UI Willard Airport executive director Tim Bannon said U.S. Department of Transportation-filed schedules show CMI stable at four round-trip flights per day through March 25. That's two round trips per day to Chicago O'Hare (ORD) and two round trips per day to Dallas-Fort Worth (DFW). "A full loss of air service is extremely unlikely, as Willard Airport's routes have been performing exceptionally well, and are profitable. The reason we remain at four (round-trip) flights per day is not performance or demand; it's the shortage of pilots or other factors outside of our control."
Bannon says airlines "can update their schedule as frequently as weekly. Things can change quickly."
Which isn't exactly comforting. But one thing Willard has going for it is that it's a maintenance base for Envoy Air, the regional carrier that operates AA's flights into and out of Willard. As long as airplanes need maintenance, they'll need airports that have the facilities to provide it. That may be a bit of a mixed blessing, though, as the answer to this next reader question reveals:
"There has been a lot of talk about the new, bigger E-175 planes into Willard for the CMI-DFW flights, and plans to use similar planes for the Chicago runs, but flight schedules on aa.com show them returning to the smaller ERJ-145s as of Jan. 10. What's up with that?"
"American shifts schedules and aircraft assignments around the country based on crew and maintenance needs," Bannon said. "As a maintenance base for American partner Envoy, Willard Airport is always in position to support the American operation. The smaller E-145 aircraft have been serviced at Willard Airport for many years, which is likely why they have been added back into the market – a need for maintenance regarding their fleet.
"While we expect the larger E-175 to re-enter the market on the DFW route and eventually the ORD route, this transition may take time. Eventually, the smaller E-145 aircraft will be fully phased out of service. However, a timeline for this is unknown."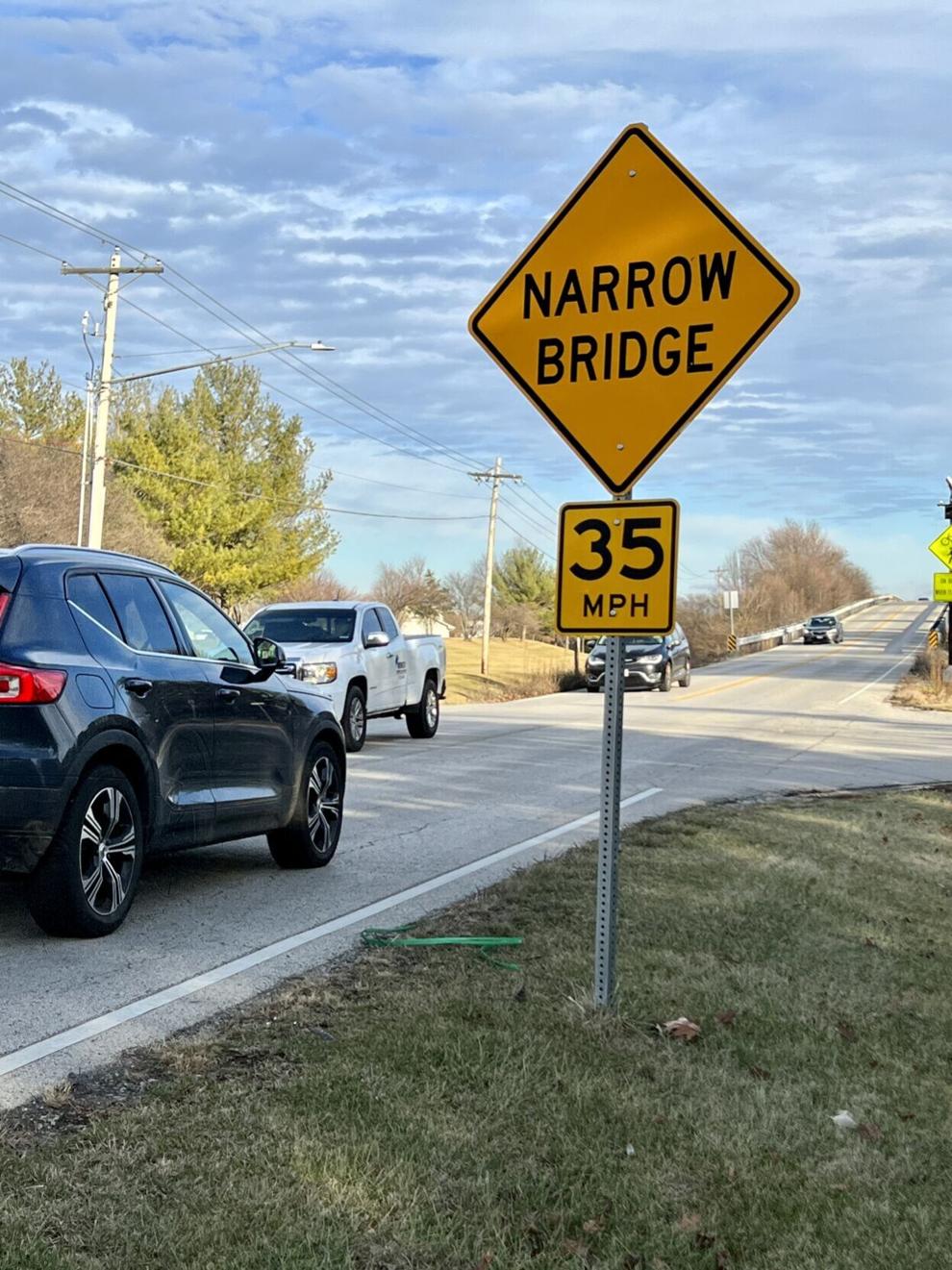 Plans to widen Kirby Avenue bridge
"Are there still plans to widen Kirby Avenue going over I-57? If so, when is the project set to begin?"
Yes! IDOT engineer Kensil Garnett tells us the agency has selected Engineering Resource Associates to prepare the project report and final contract plans, specifications and cost estimate for the Kirby Avenue bridge replacement. The bridge replacement project is tentatively set for a late calendar year 2025 letting (bid process) with construction planned in 2026.
He said the new bridge "will be similar to the Windsor Road or Bradley Avenue structures. Directional bike lanes on the bridge and sidewalks on each sides are being proposed." "Proposed" may be a key word there. Garnett said it's likely that a public information meeting will be held to "present the scope of work to the public, and they will be allowed to express any concerns that they may have." No timeline has been provided for a possible public-input process.
Champaign Public Works' Kris Koester said the city will work with IDOT on the Kirby Avenue bridge project — as it did with the Curtis Road, Windsor Road, Bradley Avenue and Bloomington Road bridges over I-57 and the Mattis Avenue bridges over I-57 and I-74. The city's cost-share will help with sidewalks, fencing and lighting on the structure, as well as sidewalks on the approaches.
Animal cruelty case on UI campus
"I heard there was a really bad case of animal cruelty on the UI campus in Champaign with a little orange kitten that was tortured and left to die in a garbage bag in an abandoned and hoarded student apartment. I think the cat is alive but in very bad condition with animal control and has prior injuries like broken ribs. Is this true? Is there a criminal case going on against the so-called owner? Please tell me that he/she has been arrested and charged!"
On Jan. 5, the UI Police Department issued a UI student a State of Illinois notice to appear in court for cruel treatment of an animal, according to UIPD spokesperson Patrick Wade. "A maintenance employee doing routine work in the student's apartment called Animal Control after finding a cat confined in unsafe conditions. The Animal Control officer brought the cat to a veterinary clinic. I don't know what the cat's specific injuries were or what the arrestee's intentions might have been — but the good news is, we've received word from the vet that the cat is responding to treatment and is recovering."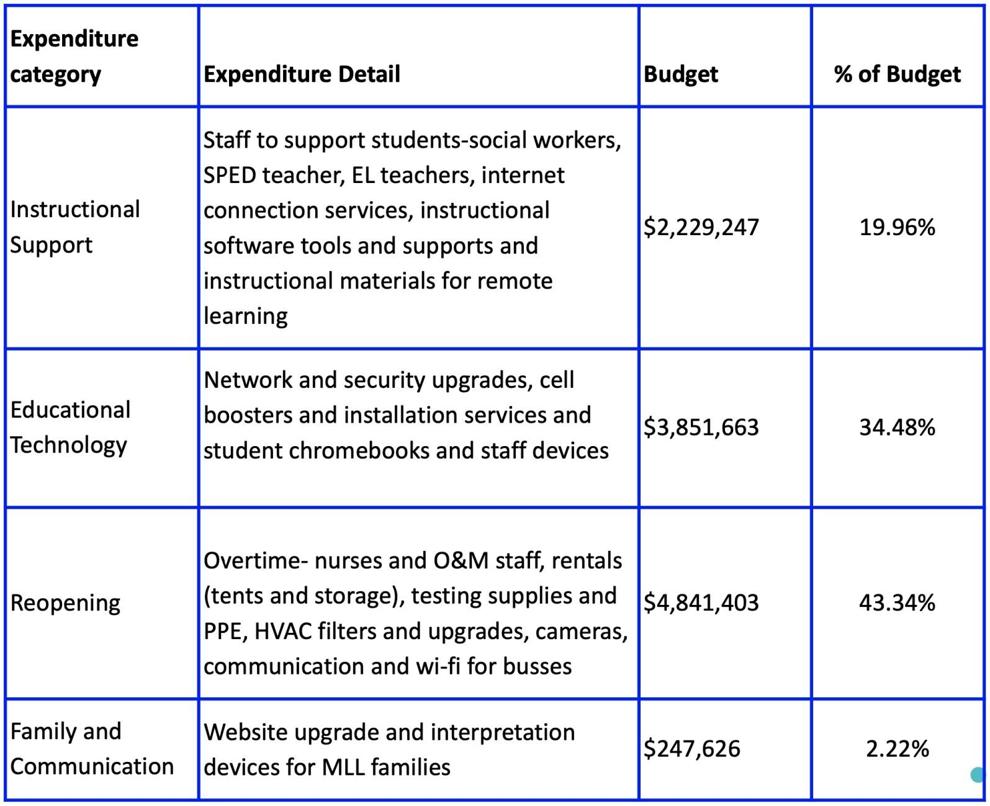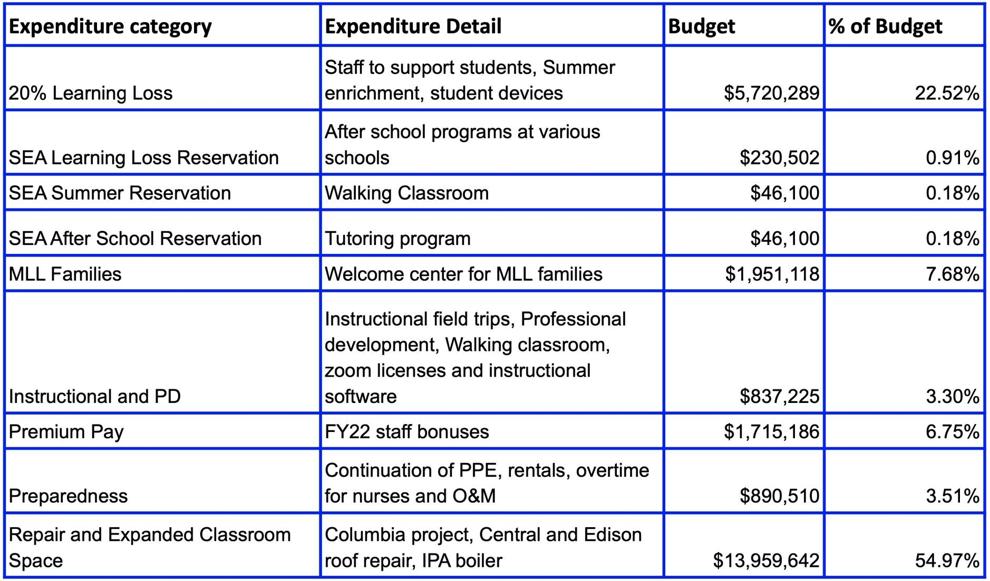 Use of Unit 4's ARPA/ESSER funds
"According to the ISBE's ESSER spending dashboard website, Champaign Unit 4 has more than $25 million in leftover ESSER funds out of their $39 million allotment. But … you wouldn't know that from the local district's website that says, 'Unit 4 will strive to ensure that these funds are planned and utilized to respond to the social, emotional and academic needs of students, particularly those disproportionately impacted by Covid.'
"So what are the district's plans for spending the balance of this money, considering that they have considerable latitude in how it is used? Has there been (or will there be) school board discussions about how the money will be used, or are those decisions to be made by admin staff? And by when must the money be used?"
I suppose we should start this answer with a spoonful of alphabet soup. (Yum!) The reader is asking about the Illinois State Board of Education (ISBE) website that tracks use of Elementary and Secondary School Emergency Relief (ESSER) grants that are part of the American Rescue Plan Act (ARPA). ESSER grants provided fed​eral pandemic-relief funding, "to enable schools to operate safely during the unprecedented COVID-19 pandemic and support social-emotional and academic recovery."
The ISBE website's dashboard shows the status of ESSER funds for every school district in the state — how much was allocated, what's been spent, and the general categories in which the dollars have been spent. Readers may find the dashboard data for their own school district here.
In Champaign, Unit 4 spokesperson Stacey Moore said the district had presented information "regarding all the COVID-19 grants including the planned uses for the funds (CARES, ESSER II, and ESSER III) on multiple occasions beginning in the Summer 2020, including a public report at the Nov. 14, 2022 Board of Education meeting." (More alphabet soup: CARES is the acronym for the federal Coronavirus Aid, Relief, and Economic Security Act.)
She said the information also had been discussed at various Finance Committee meetings, and that "one of the requirements of the ESSER III grant was that there needed to be public input regarding the use of the funds. Unit 4 held multiple opportunities, both in-person and on Zoom, for the community to discuss ideas, thoughts and preferences regarding the use of the ESSER III funds" in the fall of 2021. A survey was sent to parents and stakeholders in September and October of 2021.
Additionally, the district "sought input from our MLL (multi-lingual learner) and special education parents, our building administrators and teaching staff. The information and feedback from those meetings and survey results were followed by a public report, and a request for Board approval, at the Dec. 13, 2021 meeting.
"As a summary for the reader who wasn't able to participate in any of the many presentations and reports regarding the District's use of the ESSER funds," Moore provided two visuals from the Nov. 14, 2022 Board of Education meeting.
These presentation visuals and related information are on the Unit 4 website, but it takes some digging to find them. If you'd like to see the entire set of slides, point your browser to https://go.boarddocs.com/il/champil/Board.nsf/public. Click on the Meetings tab, and select 2022. Then click on "November 14, 2022 (Mon) Board of Education regular meeting." Click on "view the agenda." Under Agenda item 6, New Business, click on "Federal Grants Update – Rhonda Thornton." (You're almost there!) Finally, click on the document, "Federal Grants Update Presentation Nov. 2022.pdf."
Moore took issue with the idea that Unit 4 has "considerable latitude" in using ESSER funds.
"Champaign Unit 4's use of CARES, ESSER II and ESSER III funds are outlined in federal statute, and reviewed and approved by ISBE." Unit 4's "administration can only utilize these funds after the grant application has been approved by ISBE staff. Additionally, the use of any federal grant funds is audited annually by the district's auditors and the audit is submitted to both the U.S. Department of Education (USDE) and ISBE.
"All expenditures are approved by ISBE prior to the district being reimbursed. As with all federal grants, following the approval of the grant application, the district must expend the funds for the activities/services first, then receive approval from ISBE and the USDE. Once the approval of the expenditure is granted, the district will be reimbursed. The ESSER dashboard on the ISBE website is only updated after the reimbursements are made to the district. This is why there is a lag between when expenditures are made and when ISBE updates their dashboard."
JIM: Very important to include a subhead or caption for each of the charts – to indicate which grant it is and the expiration date.
ESSER II Grants – Expire Sept 2023
ESSER III Grants – Expire Sept 2024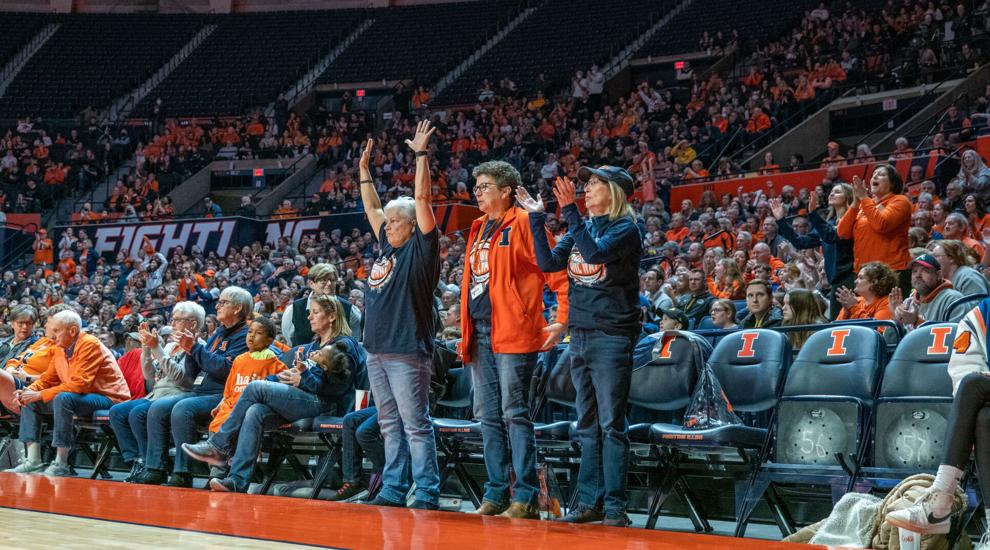 Venue for UI women's sports?
"As much as I'd love to see a packed State Farm Center for every women's basketball game, that may be asking too much. So why not give this surging program a modern court of their own — or one that Coach Shauna's women could share with volleyball? Something in the 5,000 to 7,000 seat range that looks better on TV and gives the Illini a real home court advantage. Is this being discussed at all in meetings Josh Whitman has with donors?"
I've heard coach Shauna Green urge fans to "fill the lower bowl" at the State Farm Center. Having a large and vocal crowd makes a huge difference to the players in any sport.
UI athletics spokesman Kent Brown says, "Thanks for recognizing the excitement surrounding the Illini women's basketball program! The resurgence has been fun to watch. The most recent discussions regarding any new arena surrounded the possible addition of hockey as a varsity sport and a new facility in downtown Champaign. That venue would have given volleyball, gymnastics and hockey new competition and practice facilities.
"However, when the decision was made to no long consider hockey as a varsity sport, the plans for that facility ended. We believe State Farm Center remains as an outstanding facility for the team."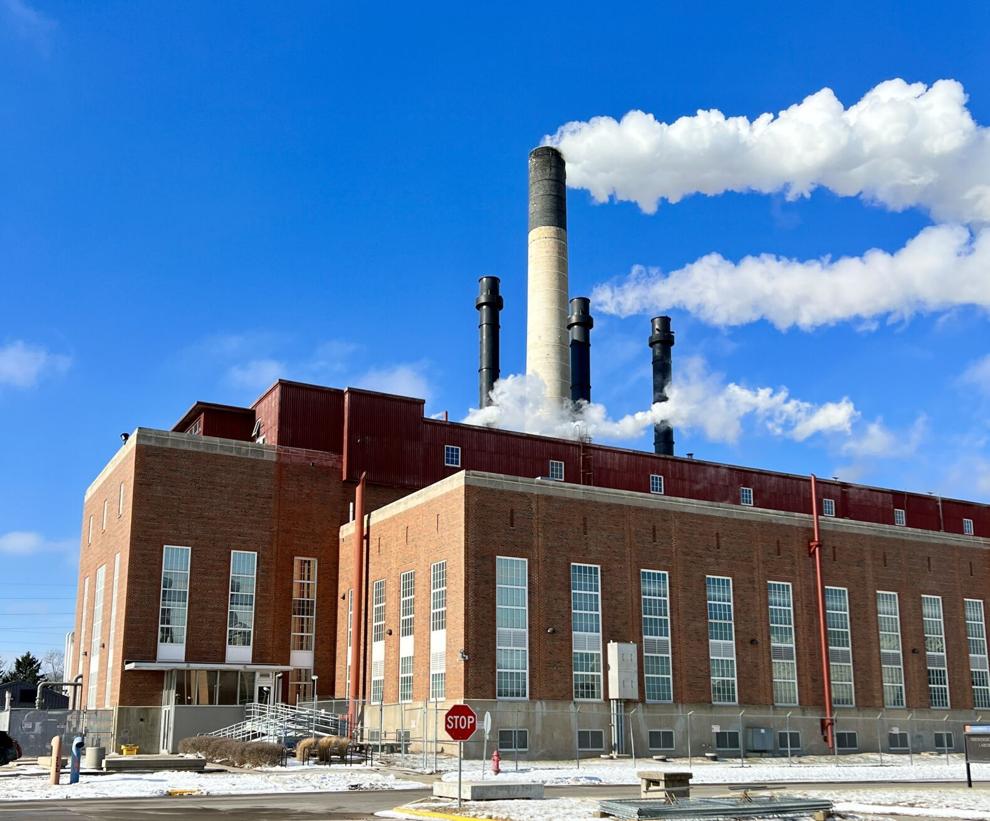 Sources of power, heat for UI buildings
"With cold temps and blue skies, the steam (or whatever it is) rising from the UI's Abbott Power Plant paints a pretty picture that makes me wonder: where does the university's power come from? I thought they used electricity from the Ameren grid and solar-generated power, but the active smokestacks seem to suggest otherwise…?"
UI Facilities and Services' Steve Breitwieser said, "Abbott Power Plant generates all district heating and almost 275,000 megawatt-hours (MWh) of electricity each year using a high-efficiency cogeneration process, which simultaneously produces both steam and electricity." "District heating" describes the distribution of steam from Abbott to campus facilities through underground pipes.
"When the campus load for heat is highest during the winter months, the plant, along with the two utility-scale solar farms, provides almost all the electricity that the campus needs, with the remainder coming from wind energy that is imported onto the campus grid."
Throughout the year, Abbott's sustainable cogeneration process supplies approximately 85 percent of the total energy demand (steam and electricity) for the Urbana campus, which includes almost 50 percent of the overall electricity usage. The electricity not generated at Abbott, from on-site solar arrays, or acquired through a wind-power purchase agreement, is purchased through Prairieland Energy, a corporation solely owned by the UI Board of Trustees.
But not all campus buildings use electric heat. Breitwieser said approximately 150 UI buildings use the steam produced by Abbott for heating. "Abbott Power Plant uses gas turbines equipped with heat-recovery steam generators, natural gas-fired boilers, and coal-fired boilers to produce steam. The plant pipes steam underground across campus to provide buildings with space heating, domestic hot water, sterilization and more. Once used, the steam condenses into water and returns to the plant, where it is recycled and reused."
During the winter months, Breitwieser said natural gas and coal are used to meet the peak energy demands. The coal-fired boilers are also a part of research efforts, primarily related to carbon-capture technology. "Additionally, maintaining fuel flexibility provides the university with operational reliability and the ability to respond to market factors for purchased utilities." The F&S website says Abbott does not burn coal during the summer when reduced demand enables natural gas to be the sole source of fuel.
Breitwieser notes that Abbott offers tours that are open to any interested individuals and groups. More information here.

Credit: Source link