Alex 'A-Rod' Rodriguez was busy as a bee during his playing days. Now long retired from baseball since 2016, he is still a busy man. Post-retirement from the ballpark, he took up MLB broadcasting and expert analysis duties. He also co-hosted a podcast titled 'The Corp' with his fellow podcaster Big Cat from Barstool Sports network.
ADVERTISEMENT
Article continues below this ad
'A-Rod' achieved enormous sporting success playing with the Seattle Mariners, Texas Rangers, and the New York Yankees, respectively. Playing for the Yankees in particular made him a larger-than-life figure on the baseball diamond. He soon turned into a celebrity athlete. The 14-time All-Star 'A-Rod' won the World Series trophy with the Yankees in 2009. 
ADVERTISEMENT
Article continues below this ad
'A-Rod' is a famous personality who has become an American pop-culture icon. So after departing from his sporting career, 'A-Rod' has been associated with mainstream media on multiple occasions. He once produced and co-hosted The Corp podcast with well-known podcaster Big Cat. The podcast interviewed numerous world-renowned celebrities. 
When Alex Rodriguez's hosting partner was kicked out 
Alex 'A-Rod' Rodriguez has got a long and much-publicized history of dating high-profile women. He once dated actress and sensational pop musician Jennifer Lopez. So, Lopez being a celebrity herself, too featured on an episode of the podcast. However, before the podcast got on record, the proceedings took a wrong turn for Rodriguez's co-host Big Cat. 
Lopez's interview got hosted on the residential premises itself. Before the interview took place, Big Cat kept joking around with 'A-Rod'. Big Cat promoted some of his funny business ideas to 'A-Rod', which 'A-Rod' rejected one by one. 
Big Cat also did a flashback of some memorable hilarious instances from Rodriguez's past. 'A-Rod' even took Big Cat for a stroll around his house. Then came a moment when Big Cat was eating ice cream out of the refrigerator in the kitchen. Lopez stepped in, made an inquiry about Big Cat's whereabouts, and dismissed him from the house. 
DIVE DEEPER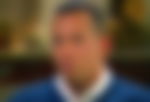 ADVERTISEMENT
Article continues below this ad
However, it was all rather scripted and only happened to be a promotional video for Lopez's interview. 
A brief note on the present life of Alex Rodriguez
'A-Rod' broke up with Lopez in 2021. He is now a single father to his two daughters. Apart from his role in sports and entertainment media, he is also an accomplished entrepreneur. He is the CEO of A-Rod Corp and the chairman of Presidente Beer. Moreover, 'A-Rod' is also a co-owner of the NBA team, the Minnesota Timberwolves.
ADVERTISEMENT
Article continues below this ad
Watch This Story – From Jennifer Lopez To Cameron Diaz; Top 5 Big Names Alex 'A-Rod' Rodriguez Dated With 
So, what is your favorite segment from The Corp podcast? 
Credit: Source link