Published 10 hours ago
Submitted by GoDaddy
Originally published on GoDaddy Life
Tell us a little bit about yourself and what you do at GoDaddy?
I am a Senior Software Engineer on the DRI team and work on Domain Control center products. I have been with GoDaddy for over seven years now. I started at GoDaddy right after my Masters in CS in 2015. The past seven years have been amazing — I have really grown into myself! I started calling The United States my home (after moving from India in 2012), become a mom of two little girls, and have had the opportunity to work on so many different projects, here. I have been involved with GDGrad from early on. This is an Employee Resource Group dedicated to building a community for recent graduates. As a mentor to these individuals, I help them onboard and feel comfortable in a corporate environment. I was fortunate enough to travel to Stanford and Pittsburg University back in 2016 and 2017 as part of the recruitment process. This was an extremely fulfilling experience.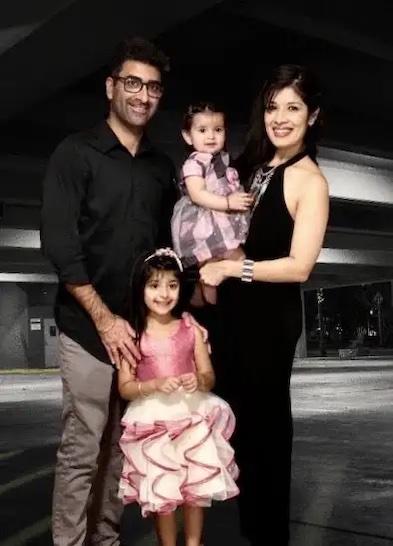 How does GoDaddy make you feel supported as a woman?
I have been the only woman on my team for a very long time now. Even though you might think I would face adversity, I have never felt that I am treated any differently, which is absolutely amazing. GoDaddy is generous with Maternity Leave, giving me time to bond with my babies. GDWIT, which is an Employee Resource for Women, has been a support system through many uncertain times with the pandemic.
What is one thing you learned about yourself at work recently?
I have always been an IC since I joined GoDaddy. This role is mandatory until you get to level three. After this level, you can choose between IC or a leadership role. However, I got an opportunity to lead a few major projects. This includes TransferIn rewrite and New DOP products! Through this experience, I interacted with major stakeholders crucial to project completion and communicated with Product and Program Managers. In the process, I learned that I am really good at mentoring junior folks, communicating, and resolving issues for various stakeholders. I was given accolades for "Joining Forces" for both projects. Because of these opportunities, I have decided to transition into an Engineering Manager role within this year.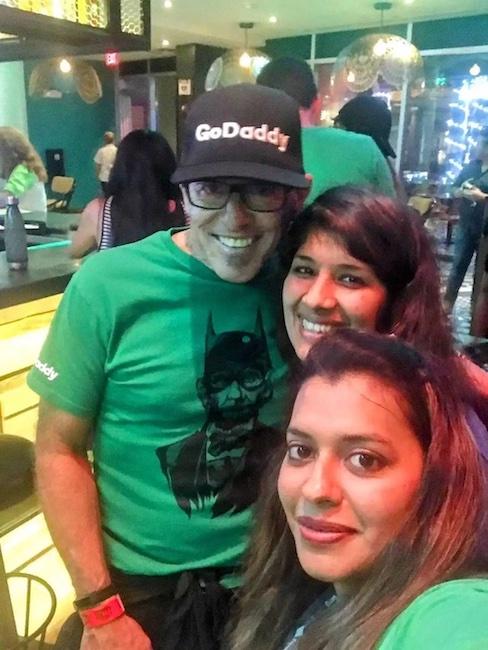 What's something you're actively trying to unlearn at work?
I had to unlearn perfectionism. We often think (especially as a woman) that "perfect" work is always better than "good" work, but very often the opposite is true. The time that it would take to perfect a project means that other work will get pushed aside. Good work doesn't always have to be flawless.
What is your personal advise for women who are interested in your profession?
Be curious and confident. In the tech industry, you always have to be learning. I have been able to learn a plethora of new languages and technologies since joining GoDaddy. It's important to always be working on your tech skills, while understanding your interests. I was a frontend engineer when I started and it didn't suit my interests. So, I transitioned into Backend and absolutely love it. Be confident in sharing your ideas! Be confident in speaking to your manager about which path you want to move towards in your career. I wish I learned this sooner rather than later!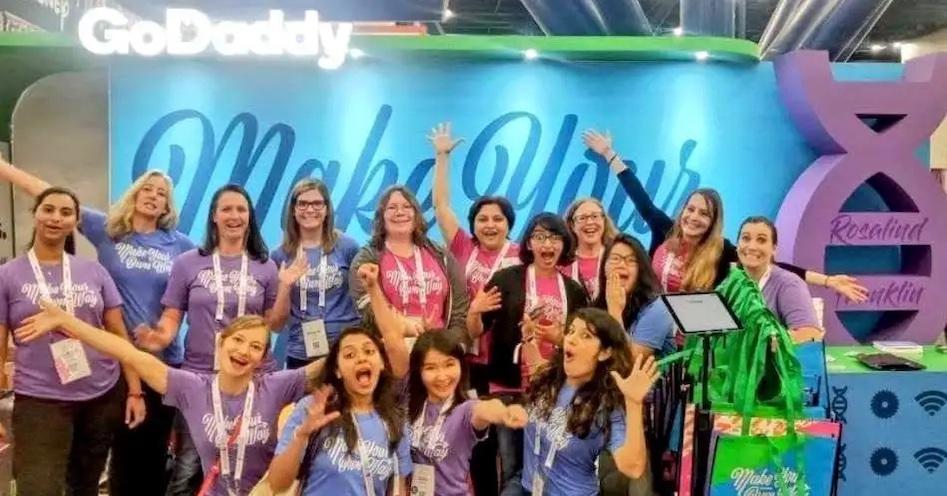 What ideas might you bring to the GDWIT group?
I was a site lead for the Iowa location for a long time and I saw women and allies really get excited when they found common interests amongst the group. With remote work, it's harder to find commonalities with your coworkers. I would like to create that space in a virtual setting, as well. It would be so neat to have sub groups within GDWIT, where members can chat and discuss topics that interest them. Examples could include: recipes for healthy eating, travel tips, and so on. We can also try to organize events that address these interests.
Are you enjoying this series and want to know more about life at GoDaddy? Check out our GoDaddy Life social pages! Follow us to meet our team, learn more about our culture (teams, ERG's, locations), careers, and so much more. You're more than just your day job, so come propel your career with us.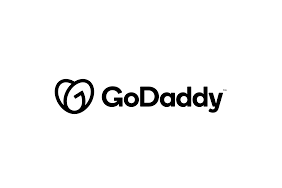 GoDaddy
GoDaddy
GoDaddy is empowering everyday entrepreneurs around the world by providing all of the help and tools to succeed online. GoDaddy is the place people come to name their idea, build a professional website, attract customers, sell their products and services, and manage their work. Our mission is to give our customers the tools, insights and the people to transform their ideas and personal initiative into success. To learn more about the company, visit www.GoDaddy.com.
About GoDaddy for Good
GoDaddy focuses on making opportunity more inclusive for all in the communities where we work, live and play across the globe. We rally behind inclusive entrepreneurship and other critical local needs that empower people to succeed through philanthropic and in-kind donations, volunteerism, strategic partnerships and advocacy.
Empower by GoDaddy 
Empower by GoDaddy is GoDaddy's global community and philanthropic program equipping entrepreneurs in underserved communities with training, tools and peer networks to accelerate their journeys. GoDaddy rallies behind entrepreneurs in underserved communities by building their confidence and skills to strengthen their small business' digital presence.  Entrepreneurs engage in customized learning experiences, work 1-1 with GoDaddy volunteer coaches and local mentors, and gain access to wrap-around services, in-kind products and networks boosting their small businesses success.
More from GoDaddy
Credit: Source link