Tip of the hat for a local financial institution doing a good turn for local outdoor industry folks and disabled hikers, all at the same time. Also, if you don't know about this still largely untapped market, you're going to want learn about it, and here's a chance to do that. 
Oregon State Credit Union is sponsoring the Accessible Travel Conference slated for Feb. 10 at the Chinook Winds Seafood Grill. Yes, it's in Lincoln City, but the line-up, and frankly, market potential, is worth the drive.  
The Keynote speaker is Syren Nagakyrie, founder of Disabled Hikers and a longtime disabled activist and community builder. Nagakyrie is the author of The Disabled Hiker's Guide to Western Washington and Oregon. If you're interested in attending, email info@lcchamber.com, or phone (541) 994-3070.   
Other speakers will address topics like building accessible travel experiences, accessibility laws, and physical rehab. 
As no small aside, Florence, Oregon's Chamber of Commerce just secured a $30,500 grant from Travel Oregon to partner with Wheel of the World, an organization that focuses on building and offers tourism opportunities for folk with limited abilities. 
County Unemployment Rate Increases Slightly: Benton County's seasonally adjusted unemployment rate was 3.6% in December, up from its revised rate of 3.5% in November. Oregon's statewide unemployment rate in December was 4.5%, up from its revised November rate of 4.3%.  
Benton County's employment losses in December were less than normal; total nonfarm employment decreased by 40 jobs, when an employment decrease of 210 jobs would be expected. As a result, seasonally adjusted employment increased 170 jobs between November and December.  
Seasonally adjusted total nonfarm employment is now just 0.1% below the level in February 2020, down 50 jobs after sharp job losses in the spring of 2020. Leisure and hospitality shed 80 jobs in December. The sector added 350 jobs or 8.6% over the past year.  
The private sector overall shed 30 jobs over the month. Trade, transportation, and utilities dropped 20 jobs and health care and social assistance declined 10 jobs in December. The public sector shed 10 jobs in December. Federal government added 10 jobs. State government employment and local government employment both declined 10 in December. 
Women in Leadership: Anne Doepner started with the Minnesota Vikings as the team's Director of Football Administration, a role in which she negotiated NFL player contracts and was responsible for matters of salary cap compliance. She was only one of two women in the NFL with such a role at the time. Now in a new role for the Vikings, Doepner is the first full time person dedicated to Diversity & Inclusion working for an NFL team. 
Doepner is well known in Minnesota's business community, having appeared in business journals and televised profiles, she is seen as leader. 
On Thursday, Feb. 2 at 6 p.m. at the LaSells Stewart Center, Doepner delivers the 8th Annual Susan J. McGregor Memorial Lecture on Women's Leadership. The lecture is free to attend, but do register here. 
Atomic Habits: The Growth & Mindset Book Club for Business discusses one book a month with the intention to come away being more empowered, motivated, and knowledgeable about business, career, and professional development. This month's book: Atomic Habits by James Clear. 
5 to 7 p.m., Wednesday, Feb. 8 at The Biere Library, 151 NW Monroe Ave, Corvallis. 
Multi-Generation Family Business: A family's journey as an industry leading company with nearly four decades of experience renovating and retrofitting historic hotels offers tips for folks navigating both family and business together. This Oregon State University Family Business 360 event features the Hraba Family of Waterford Hotels & Inns. Learn from Waterford's leadership, Kristen, Patricia, Bruce, and Michael Hraba as they discusses their experiences utilizing shared decision making in order to facilitate harmonious leadership.    
8:30 to 10:00 a.m., Wednesday, Feb. 8. Hosted by the OSU College of Business Center for Family Enterprise, the event is free and virtual, register here. 
Wanna Start a Business: The Small Business Development Center is offering a great class for first-time entrepreneurs, and it's totally cost free. Titled Going Into Business, it's just one session, and you'll get all the basic information you will need to begin planning your business. Rules, regulations, financing, customers, markets, and feasibility will all be discussed.  This seminar is offered through Zoom video conferencing. Runs from 6:30 to 7:30 p.m., Feb. 13. Click here to register.  
Bridge work: You probably already know the Highway 20/34 ramp that was damaged when a car hauling truck headed down Highway 99 rammed into it – and given this is a business column we know what you're thinking: How much is that gonna cost?  
Well, according to the Oregon Department of Transportation, their preliminary estimate is about $900,000. It's anticipated the trucking company, or more properly, their insurer, will foot most of the bill. Repairs should be completed in early March.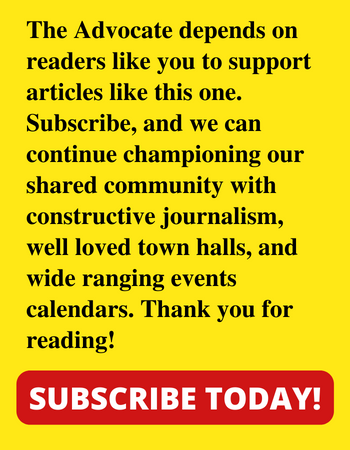 Credit: Source link