When you think of a seasonal business, you might picture those random Christmas mugs sold on Amazon and or those Valentine's Day baskets with Victoria's Secret lotions in them that your favorite side-hustling auntie sells at work every year. But don't sleep on these kinds of businesses. Whether it's landscaping, holiday-themed, or a bed-and-breakfast, savvy entrepreneurs who offer amazing, unique, and convenient services and products can bank hundreds of thousands, if not millions, in profits.
---
And with Valentine's Day around the corner, now is your chance to consider tapping into a prime opportunity to not only build a flexible side hustle but, if you're really passionate and skilled, a successful seasonal business that can sustain itself year-round. Here are five options to consider:
1. Holiday-Themed Sweets And Treats: 
Sales for these sorts of products (candies, cookies, and other dessert snacks) are expected to grow from $36.9 billion to $44.9 billion by 2026. (Let that marinate for a second). It's obvious that people love a good sweet treat, and if you can offer your own recipe, your own way of decorating or packaging, or healthy options (that actually taste good), even better.
​2. Celebration Party Planning: 
This includes birthdays and anniversaries, and you can do so many different things in this realm other than actually planning the party. Services like location scouting, venue management, party favors, and party decor creation (or rentals) are all great ways to be part of this lucrative industry. Also, you don't have to limit yourself or your business to small groups, family members, or micro organizations. You can organize large-scale parties for Christmas, Valentine's Day, the Fourth of July, and more. (Think about the last time you went to a New Year's Eve party and paid $250 for a VIP ticket.) As the organizer and backing company, you could make six to seven figures in profit.
​3. Food Truck: 
You might think this isn't a seasonal business but just remember: This involves working from a vehicle outdoors. (Also, many food truck owners who live and work in places other than popular dining meccas like Los Angeles, New York, and Chicago can only enjoy a consistent stream of customers during a limited time each year.) Even then, it's still possible to make more than $100,000 a year with this venture (and even more if you're in the aforementioned food truck sweet spots). Again, offering something unique, quality, culture-centered, or with a spin to it (Hello: Vegan oxtails, anyone?) is key.
​4. Watersports Adventures or Tours: 
This one is perfect for those who might want to live or travel abroad full-time or who just love nature and connecting with people. You can offer parasailing, jet skiing, hiking, bar crawls, and other interactive activities for tourists or locals. This is also something you could start on a site like Airbnb with little overhead costs, depending on the extent of the adventures you're getting into. This industry brings in $124.5 billion each year.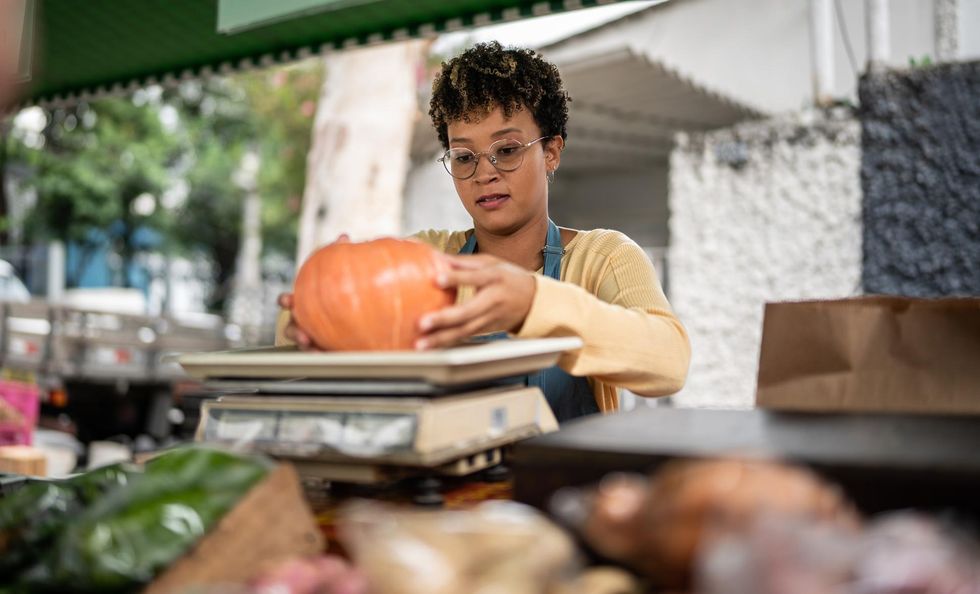 FG Trade/Getty Images
5. Niche Farmer's Market: 
If you have a green thumb or are into specialty foods, this might be perfect for you. And you don't have to have a huge farm to do this. You could specialize in offering diverse types of one produce (such as mushrooms, which can be grown right in your backyard, in a home-based grow room, or on rented farmland), gourmet jarred goods (like preserves or pickles), exotic plants, or organic tea mixes in order to stand out and build a unique customer base. Not only would you be serving your community and helping to combat problems associated with food deserts, but you could also be part of an industry raking in at least $2.9 billion.
Featured image by Jose Luis Pelaez Inc./Getty Images

Credit: Source link