The offseason is the perfect time to plan a golf getaway, but if this is one of your first times planning a golf trip, there are a few things you should know before you get started. Gia Liwski, a Golf Digest Best in State teacher in New Jersey and the teaching professional at Fiddler's Elbow in New Jersey, also started her own business, Golf Experiences for Her, where she creates golf and lifestyle events for women, ranging from clinics to golf trips. She's been all over the world playing golf, so when it comes to golf travel, Liwski has a lot of knowledge. We asked her what are six common mistakes to avoid when planning your women's golf trip.
Be very specific with your planning
Planning can feel like a lot of work, but it's always worth it. Without that extra effort, you could end up leaving feeling like you missed out on a lot of opportunities. "Planning makes your trip stress-free and more fun," Liwski says. "Make sure all of your tee times and dinners are scheduled, and if you're at a resort, work with a concierge or event manager."
Having rough plans for activities outside of dinner and golf is also a good way to ensure the trip has structure. Worst case, your group can decide to cancel whatever other plans you might have—but at least having the option to pursue the other activities can round out the trip nicely.
RELATED: The 33 most female-friendly golf trip desinations
No one is happy when they're trying to carry too many bags through airports and figuring out a way to cram everyone's travel bags into rental cars. Liwski has a few tips that will eliminate that stress. "Reduce your luggage by packing clothing that can be versatile and work on or off the course," Liwski says. "Think cute dresses that don't wrinkle or pants that will take you from the course to a quick cocktail. Work with a color palette where you can mix and match easily and take it from the golf course to dinner."
Liwski also says to take advantage of the storage of your golf travel bag. "Pack rain gear, shoes and any other items you can fit into your golf bag," Liwski says. "Be strategic. Roll your clothes to fit more."
Forgetting to start it off with something special
"Create a 'surprise and delight moment' for your girlfriends by bringing along a favorite small gift or something super sweet to set the tone and help create a memorable experience," Liwski said.
The gift could be coordinating champagne, fruit and chocolate to be delivered to your rooms when you arrive to kick things off, or you could put together little gift bags on your own. Here are some products Liwski has used:
Custom golf balls or driver headcover with friends' nicknames on them or name of your girls golf destination.
"A favorite mascara or lip gloss is always fun," Liwski says. "Currently, I'm obsessed with Thrive Causemetics Liquid Lash Extensions Mascara. And I gift this Hanalei lip treatment to all of my friends."
Thrive Causemetics Liquid Lash Extensions Mascara
$25
|
Thrive Causemetics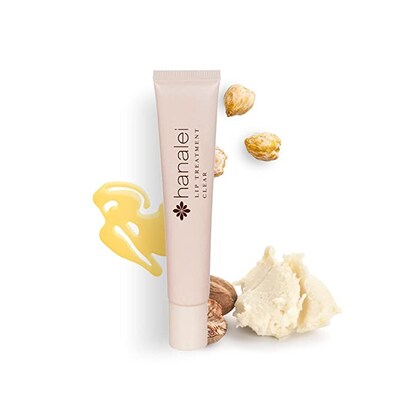 Hanalei Kukui Oil Lip Treatment
$20
|
Amazon
A sweet treat never fails. Dark Chocolate Covered Almonds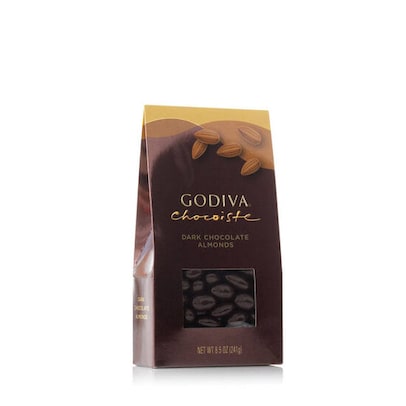 Godiva Dark Chocolate Covered Almonds, 8.5 oz.
$20
|
Godiva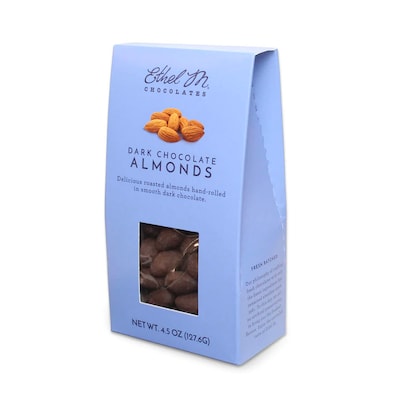 Ethel M Chocolates Dark Chocolate Covered Almonds, 4.5 oz
$15
|
Ethel M Chocolates
Your golf bag doesn't have to go on the plane with you. "Use a shipping company, like Ship Sticks, to get your bag to your destination," Liwski says. Not only does it remove one enormous piece of luggage for you to carry, you won't spend the flight wondering if your bag will get lost along the way.
RELATED: You need to start traveling with this tour-pro trusted $29 piece of gear
Choosing connecting flights
If possible, fly direct, Liwski says. Connections create opportunities for missed flights and lost bags. This gets even more important when you're going on a short trip and arriving even one day late could mean you've missed a good amount of the experience.
Stressing out over your golf game
"Remember, this is meant to be a party with your girlfriends at a cool destination and you get to play a game," Liwski says. "Don't stress over your performance. Instead focus on the experience and relationships you are creating. Relax and enjoy; you will even probably surprise yourself with your game!"
Credit: Source link