Title:
Senior Vice President for Finance and
Administration/University Treasurer,
Indiana State University
Family: Husband, Craig McKee
Education: B.S. Accounting, Indiana State University; Master of Public Administration, Indiana State University
Residence: Terre Haute
Diann McKee has more than 35 years of administrative experience in higher education. Since 2008 she has served as Senior Vice President for Finance and Administration/Treasurer at Indiana State University with oversight responsibilities for finance, construction and facility operations, human resources, and public safety. Prior to 2008, McKee held various finance and budget-related positions at Indiana State. She earned a B.S. in Accounting in 1982 and a Masters of Public Administration in 1993, both from Indiana State University.
Upon graduation from Indiana State University, Diann worked for the Indiana State Board of Accounts auditing local units of government until joining her alma mater in 1987. Active in the local community, she has previously served as a board member of the Union Health Foundation, Art Spaces, Swope Art Museum, Wabash Valley Goodwill, Terre Haute Human Relations Commission and Vigo County Educational Foundation. Currently serving as a board member of the Terre Haute Boys and Girls Club and the Vigo County School Corporation Bond Steering Committee, she also is a member of the Terre Haute Chamber of Commerce Advocacy Committee. Professionally, Diann was honored in 2014 as a finalist in the Indianapolis Business Journal CFO of the Year awards.
McKee and her husband, Craig, have resided in Terre Haute for more than 30 years. A member of St. Stephens Episcopal Church, she has served on the parish vestry and co-chaired the Rector Search Committee. Diann enjoys travel, interior design and reading.
***
Tell us about your career journey. How did you get where you are today, and who/what helped you along the way?
I have been extremely fortunate to be part of an organization that has provided enormous opportunities for professional growth. Being in my current position was beyond imagination 36 years ago. It never occurred to me as a potential or likely achievement. But I benefited from relationships with many ISU mentors along the way. I learned from them and they also took a chance on me at critical times. Presidents John Moore and Dan Bradley were certainly among them. Both were committed to encouraging younger colleagues to take on larger roles. I also learned a great deal from working with the then-Vice President of Planning and Budgets, Marilyn Schultz. William Crichfield, who hired me at ISU, really taught me the ropes of the finance and budget side of the University. I am forever grateful to these individuals and many, many others.
What's an accomplishment of which you are most proud?
T he $450 million-plus capital construction and renovation work that has been completed on the campus of Indiana State University in the past 15 years. This has been a tremendous effort that relied on the work and talent of many colleagues. The result of that work is a transformed Indiana State University. The beauty of the campus and the quality of the facilities is evident to everyone, but especially for our students and faculty who have benefited most from those projects.
What's the source of your motivation?
My motivation comes from being part of a team of colleagues at Indiana State that support each other. I know my colleagues are counting on me and I do not want to disappoint them or the University. I can look out of my window every day and see people crossing the Quad. The people we are serving are walking by every day of the academic year. No one here wants to let them down.
What community causes interest you and why?
Improving the health and education of residents of the Wabash Valley. In order to attract the types of industry that can provide a middle-class level of income for our community it is vitally important that we maintain an educated and healthy workforce.
What other women inspire you and why?
There are so many women who inspire me as they balance work and family commitments. I am in awe of what they do day in and day out with the multiple and often conflicting responsibilities they carry.
Describe a major business — or other challenge — you've experienced and how you resolved it.
Several examples come to mind. Without citing one in particular, I can say that one benefits from the input and perspective of other people. And you hope they share your resolve to meet the challenge. It takes longer than you hope and you may get some scars along the way. People can say or post ugly things sometimes, but if you are doing your work and your conscience is clear, you link up with colleagues and move forward.
Describe a failure, what lessons you learned and how it made you stronger.
Believe me, several examples come to mind. It would be indiscreet to describe them, and maybe a little bit embarrassing, and so I'd rather say that those moments do happen, and you feel sick about it. But you can't wallow in it. You need people in your life with whom to share your disappointments but you keep going, learn from it, and avoid the mistakes in the future.
What do you think is the most significant barrier to female leadership?
Many times it is women having faith and confidence in their own abilities to lead. While there are many books and other "self-help" resources on how to be a good leader, you have to navigate leadership roles on your own and develop what you feel comfortable with and how best to serve the organization you are a part of. I think you get more helpful lessons in leadership by being engaged and being yourself than you can ever learn from reading a book.
What advice would you give to young professional women?
In a post-pandemic world this advice may seem quaint or outdated but it is important to show up and be present in your work or profession. Be willing to take on additional roles — even if some may not be compensated — to enhance your credentials and gain experience. Build your professional reputation by interacting with others in a collegial manner. Tell the truth always, but also understand the need for empathy and diplomacy at work. During your career you will work in many different organizations and the reputation that you build will follow you to every stop along the journey. Finally, have a mentor. Or more than one. It must be someone you respect and trust — a person who knows you well enough to be candid and caring enough to be a sounding board and source for professional advice.
What do you believe will be the biggest challenge for the generation of women behind you?
In the past 50 years or more women have transformed the workplace in ways my mother and grandmother never could have imagined. My generation has always assumed certain paths would be available to us both personally and professionally. The ground is shifting and leaving the next generation of women to advocate for their own place professionally in the world as well as their own personal freedoms.
The gains many women worked tirelessly for that have become everyday norms will require continued effort by the next generation of women to ensure they remain in place for their daughters and granddaughters. Take nothing for granted. The next generation should remember it took some very courageous, intelligent, and risk-taking women who made it possible for the rest of us to succeed them.
What advice would you give to your younger self, in one sentence?
Be prepared and be patient. Have the confidence that you can do any job that comes your way.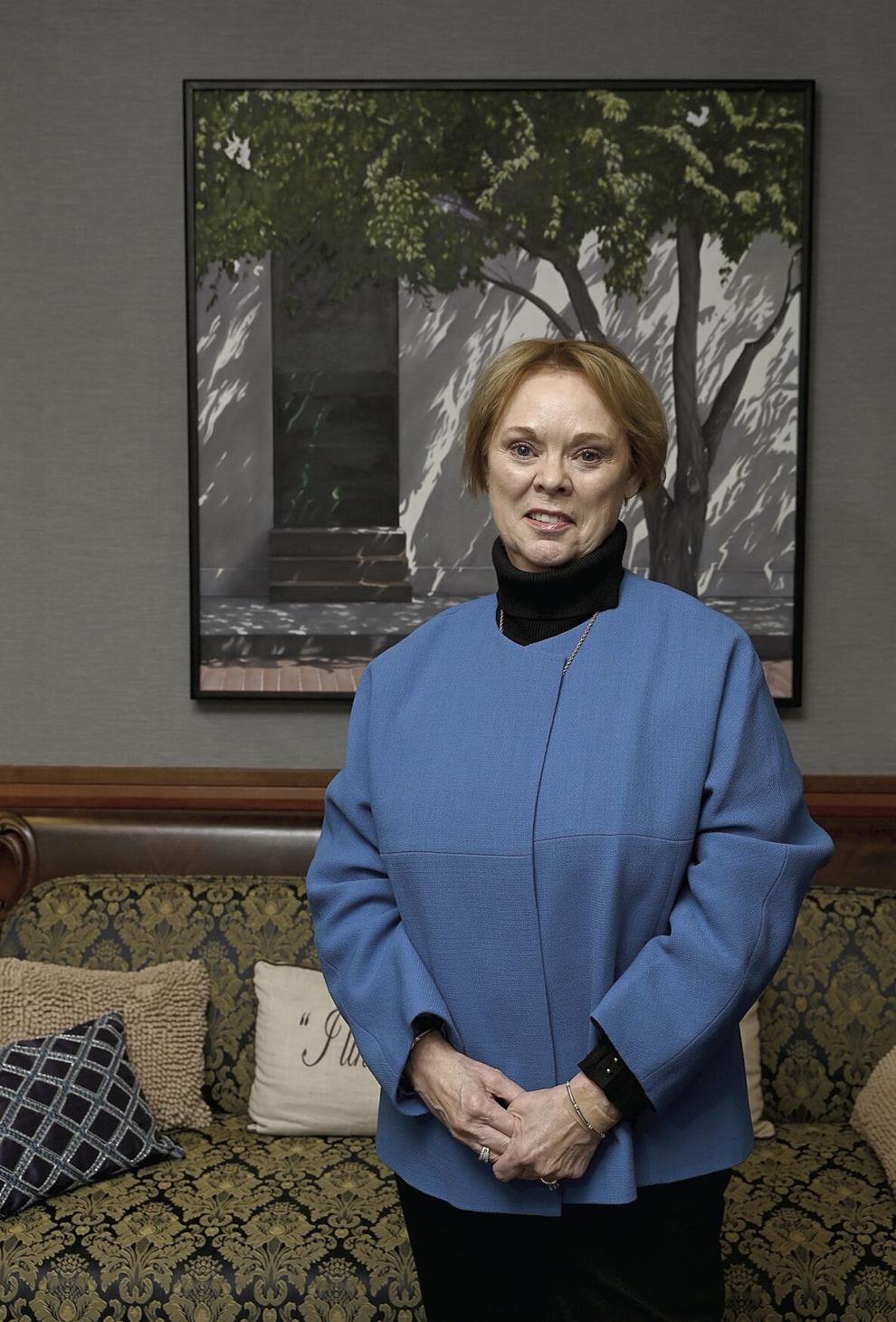 What was your dream job as a child and why?
My dream job was to run my own business.
Where is your favorite place to be?
Other than Terre Haute, I enjoy trips to the Charleston, South Carolina, area and Washington D.C. as well as Amelia Island, Florida.
If you were to write a book, what would the subject be?
It likely would be non-fiction. Perhaps a Jon Meacham type of book — one can always have something to aspire to. I am a lifelong student of U.S. History and I would guess that it would figure into such a book.
What's your favorite song right now?
Don't Stop (Thinking About Tomorrow) by Fleetwood Mac

Credit: Source link