Building a successful business is tough, but you're not alone. Follow these 10 women entrepreneurs for smart tips, tools, and resources.
From accessing funding to overcoming industry-specific hurdles, building a successful business is hard work. Many challenges keep
women entrepreneurs from excelling in the workplace or entrepreneurship spaces.
But, thanks in part to the digital age, you have access to the greatest minds via podcasts, websites, and social media. Get the support you need while leveraging resources by following or connecting with top women leaders.
1. Arlan Hamilton
Historically, startup funding was difficult or nearly impossible for many women entrepreneurs. As a black, queer woman, Arlan Hamilton recognized the massive gap in funding options for underrepresented entrepreneurs.
In response, she founded Backstage Capital, the first venture capital firm committed to reducing "funding disparities in tech by investing in high-potential founders who are people of color, women, and/or LGBT."
Along with investing in more than 130 startup companies, Hamilton cofounded Backstage Studio, providing accelerator programs in Detroit, Los Angeles, Philadelphia, and London. She authored the book It's About Damn Time: How to Turn Being Underestimated into Your Greatest Advantage, and hosts the popular podcast Your First Million.
With 85,500 Twitter followers, 66,000 Instagram fans, and more than 70 podcast episodes, Hamilton continues to find new ways to empower people to get the startup funds they need. She offers free and paid courses on Teachable, and Backstage Capital features over 60 startup mentors.
You can follow Arlan on Twitter.
2. Barbara Weltman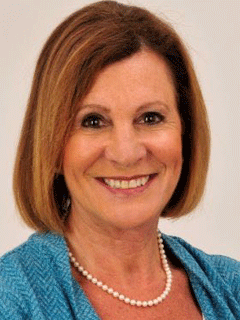 Business owners tackle many job duties, including maneuvering around the challenges of self-employment and overcoming the hurdles in managing their taxes. Barbara Weltman aims to ease the learning curve with her website, books, and podcasts.
Weltman is an attorney, author, public speaker, and a former adjunct professor who taught a course entitled Principles of Entrepreneurship. She's also the founder of Big Ideas for Small Business, Inc.
Weltman shares her knowledge via a free monthly e-newsletter, regular blog posts on hot topics, an active social media presence, and right here on The Ascent. You can also read one of her several top-selling books, including her newly released Small Business Taxes 2021.
Learn how to navigate entrepreneurship by following Weltman on social media or catching her on radio.
You can follow Barbara on Twitter.
3. Lizelle van Vuuren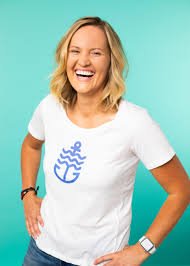 Traditionally the tech sector was a tough arena for women entrepreneurs. And introducing new software during a pandemic sure isn't easy.
However, Lizelle van Vuuren's latest venture, Undock, scheduling software for time-strapped business owners, shows how founders and CMOs can break through barriers.
Long before Undock came about, van Vuuren took the lead by founding:
Women Who Startup: A global channel for women to get the tools and support to turn an idea into an incredible company.
Lizelle & Co.: An apparel shop that sells fashionable clothing with a "nautical twist," and Lizelle & Co Studio, where she works with brands and startups to create event launches, campaigns, and brand design.
Women Who Startup Foundation (WWSF): A nonprofit organization giving women entrepreneurs access to community, events, and learning and funding opportunities.
You can connect with like-minded business owners by joining the Women Who Startup community, listening to the Women Who Startup podcast, or interacting with Lizelle on social media.
You can follow Lizelle on Twitter.
4. Amanda Boleyn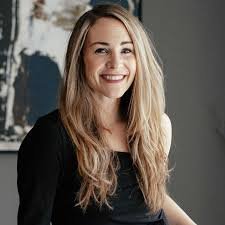 Are you ready to start your business but worried about leaping into the unknown? Amanda Boleyn offers tons of resources for entrepreneurs.
She got her start by walking away from corporate America in 2012 and creating a name for herself as a coach and facilitator. She's worked with companies like JP Morgan and Google to deliver employee engagement, leadership, sales, and marketing training.
In 2015, Boleyn launched the podcast "She Did It Her Way"; by 2018 it was a full-scale business offering group and one-on-one coaching programs.
Head over to the She Did It Her Way website for free trainings in podcasting, virtual assistant work, and Instagram. Plus, listen to the "She Did It Her Way" podcast for interviews with women entrepreneurs who give tips and tricks for tackling tough challenges.
You can follow Amanda on Twitter.
5. Sonia Thompson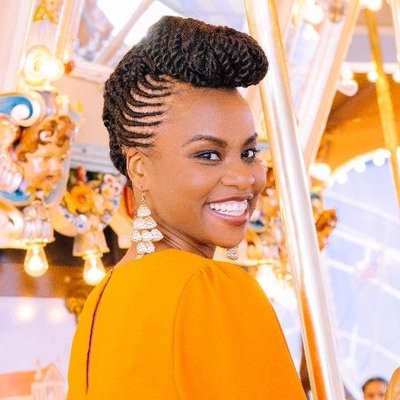 Developing incredible inclusive customer experiences can be a real challenge for entrepreneurs. Sonia Thompson alleviates this problem as a customer experience strategist, consultant, speaker, and CEO of Thompson Media Group.
She relies on her professional, academic, and corporate experiences to deliver insights to entrepreneurs. Along with obtaining an MBA, Thompson worked with Johnson & Johnson for over 10 years.
Since then, she's interviewed more than 150 experts and business owners, created 149 episodes of her podcast, "The Customer Magnet Show," and wrote the book Delight Inside: Build Your Dream Business That Keeps Customers Coming Back for More.
Get insider tips by following her on social media or listening to her podcast. Plus, stay tuned to Thompson's website, where she's busy rolling out an inclusive marketing hub and a six-week digital course.
You can follow Sonia on Twitter.
6. Sallie Krawcheck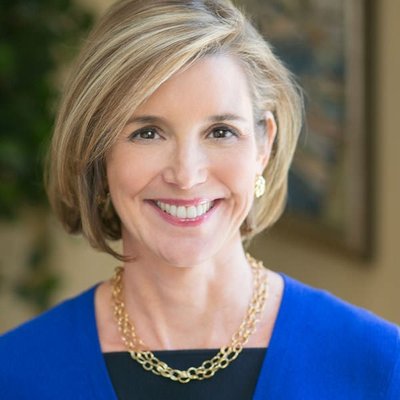 For many women, entrepreneurship is a way to satisfy professional and financial goals. However, reaching those objectives is often elusive. Sallie Krawcheck helps women realize success and better their lives.
As a Wall Street icon, Krawcheck has seen the challenges women face firsthand. Now, as the CEO and cofounder of Ellevest, an investment platform for women, she aims to make a difference.
She also chairs the Ellevate Network, a community of more than 135,000 women where you'll find virtual:
Roundtables
Mentoring meetups
Community chats
Webinars
Workshops
Start putting her knowledge to use in your life by following her on LinkedIn. With more than 2.6 million followers, Krawcheck posts frequently, and you'll find camaraderie in the comment section as well. You can also read her book, Own It: The Power of Women at Work, or subscribe to her weekly Elle newsletter.
You can follow Sallie on Twitter.
7. Emily Thompson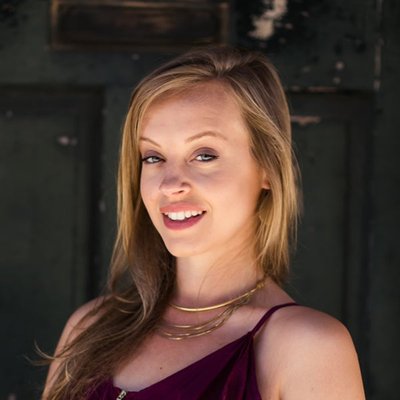 Being your own boss is a dream come true. But it definitely requires stamina and skill-building. Emily Thompson, a business coach, cohost of the Being Boss podcast, and founder of Almanac Supply Co, delivers advice to creative entrepreneurs.
Her "tough love" approach, combined with motivational messages, gives women the support they need to succeed. Her latest project with her "business bestie," Kathleen Shannon, is the book Being Boss: Take Control of Your Work & Live Life on Your Own Terms. It includes worksheets and checklists to help you take charge.
Grab their book or listen to their podcast, Being Boss, which has 242 episodes and more than nine million downloads. You'll appreciate the dose of reality and inspiration during the duo's conversations with industry leaders.
You can follow Emily on Twitter.
8. Kathleen Shannon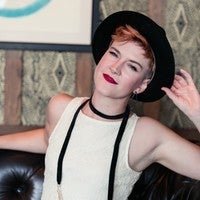 From branding your business to being a boss at your day job, every woman's path to entrepreneurship differs. Kathleen Shannon, the founder of Braid Creative and Consulting and cohost of the Being Boss Podcast, aims to provide support for all women, regardless of their journey.
Along with the podcast and informative guide, Shannon and her business partner Emily Thompson provide a wealth of resources on their website, Being Boss. You'll find a worksheet library, webinars, courses, and master classes. Or handle your toughest tasks with the CEO Day Kit that "guide[s] you through big-picture planning and structuring your business goals into an action plan."
9. Beth Buelow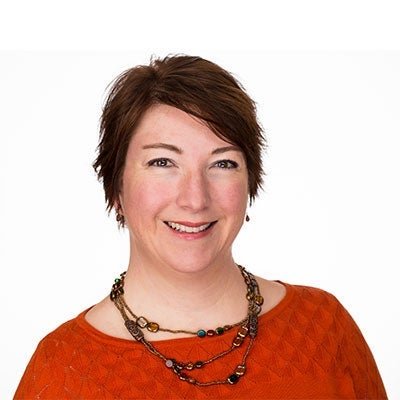 Can introverts succeed in the entrepreneurship space? Beth Buelow, a coach, facilitator, and mediator, believes introvert entrepreneurs can hone their strengths to build a business that fits them. On LinkedIn, she writes, "My goal is to support you in your desire to speak up, speak out, and speak courageously."
Learn how to communicate effectively and courageously face hard conversations by listening to her podcast, "How Can I Say This…". Or check out her two books, The Introvert Entrepreneur: Amplify Your Strengths and Create Success on Your Own Terms and Insight: Reflections on the Gifts of Being an Introvert. Still looking for more? Find episodes from The Introvert Entrepreneur Podcast on Buelow's website.
You can follow Beth on Twitter.
10. Ahyiana Angel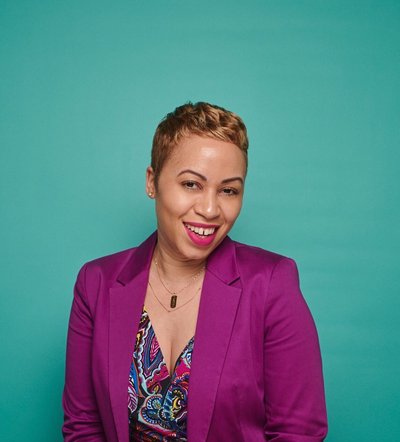 Are you a millennial entrepreneur looking to improve your professional life? Ahyiana Angel, a former NBA publicist turned CEO of Mayzie Media, is a podcast producer, author, and speaker. She encourages women to design the life they dream of.
Her hit podcast, "Switch, Pivot or Quit™", delivers real-life advice alongside interviews of women entrepreneurs. She's also the author of 365 Inspirations for The Soul of the Side-Hustler and Entrepreneur; Quit Playing Small; and Preseason Love. As a natural storyteller, Angel offers relatable topics that provide insights while giving you the confidence to take your next steps.
Find even more great women entrepreneurs by checking out Angel's podcast directory on the Mayzie Media website!
You can follow Ayiana on Twitter.

Credit: Source link